archive
Catholicism in Dialogue: Conversations on Racial Justice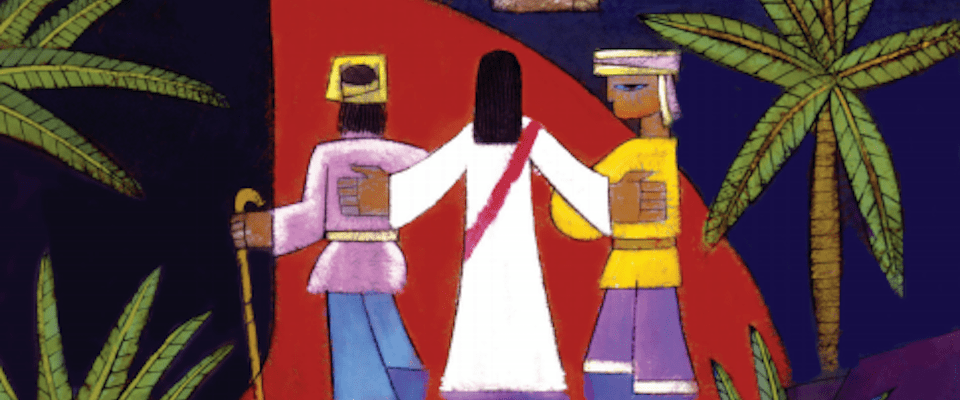 An ecumenical and interfaith conversation exploring racial justice in Judaism, Islam, Catholicism, and Baha'i. Featuring Pastor Chris Harris (Bright Star Church Chicago), Omer M. Mozaffar (LUC), Steve Sarowitz (Baha'i Faith), and Rabbi Michal Woll (Congregation Shir Hadash). Free & open to the public.
September 22, 2021
4:00 - 5:30 PM CDT
Zoom Forum
Pastor Chris Harris leads Bright Star Church in Chicago's Bronzeville Community and has ministered in over 24 countries singing Gospel and Jazz. He is the founder of Bright Star Community Outreach a 501c3 dedicated to youth & family anti-violence programs and he developed The Urban Resilience Network (TURN) Center based on the Israeli model of NATAL in Tel Aviv.Pastor Harris has served as National Council Member of AIPAC (the American Israel Public Affairs Committee) and is the Chairman of the Bronzeville Community Action Council. He is also a member of the University of Chicago Medicine (UCM) Community Advisory Council and has served as President of the 4th Ward & Cook County Clergy Coalitions.

Omer M. Mozaffar is the Muslim Chaplain at Loyola University Chicago. He addresses theological, personal, social matters for students of all sectarian outlooks. During the school year, he also runs classes on Scripture, Student Life, and other matters. Omer is a Lecturer in the Departments of Theology and Modern Languages and Literatures and has taught at several universities including the University of Chicago and DePaul University. He has taught courses on the Qur'an, the Sira, the Hadith, Islamic Law, Spirituality/Purification, Islamic revivalism, Islam and Politics, Sectarianism, al-Ghazali, Rumi, Iqbal, Arabic, Film, and Comparative religions.

Steve Sarowitz is Founder and Chairman of Paylocity, CEO of Blue Marble, and Director of Payescape. Steve is also an international philanthropist with an interest in promoting unity and universal education, as well as advocating for the elimination of racism, sexism, nationalism and religious prejudice. Steve was raised Jewish and first heard of the Baha'i Faith at the Jewish Student Center while a student at U of I. Many years later, he began studying the Baha'i Faith and declared as a Baha'i in February 2015. On the recommendation of a friend, Steve helped fund and promote documentaries about the Baha'i Faith. He is currently producing 'The Gate', a groundbreaking documentary about the founding of the Baha'i Faith.

Rabbi Michal Woll is the spiritual leader of Congregation Shir Hadash, a Reconstructionist synagogue in Milwaukee. Since arriving in 2017, Rabbi Michal has been instrumental in strengthening "Shir'"s presence as an urban community and a strong progressive Jewish voice in the city. She is active in the Interfaith Council of Greater Milwaukee and Tikkun Ha-Ir/Repair our City and is affiliated nationally with T'ruah: The Rabbinical Call for Human Rights as well as Dayenu: A Jewish Call to Climate Action.
A third career rabbi, she was ordained in 2007 at the Reconstructionist Rabbinical College following decades of work in corporate and clinical medicine. Since ordination, Michal has maintained her interest in medical ethics and end-of-life care. As a rabbi, she integrates her passions for music, movement, learning, self discovery, pastoral care, and community building.