archive
Publication Colloquium: Democracy, Culture, Catholicism & the Transnational Impact of Jesuit Higher Education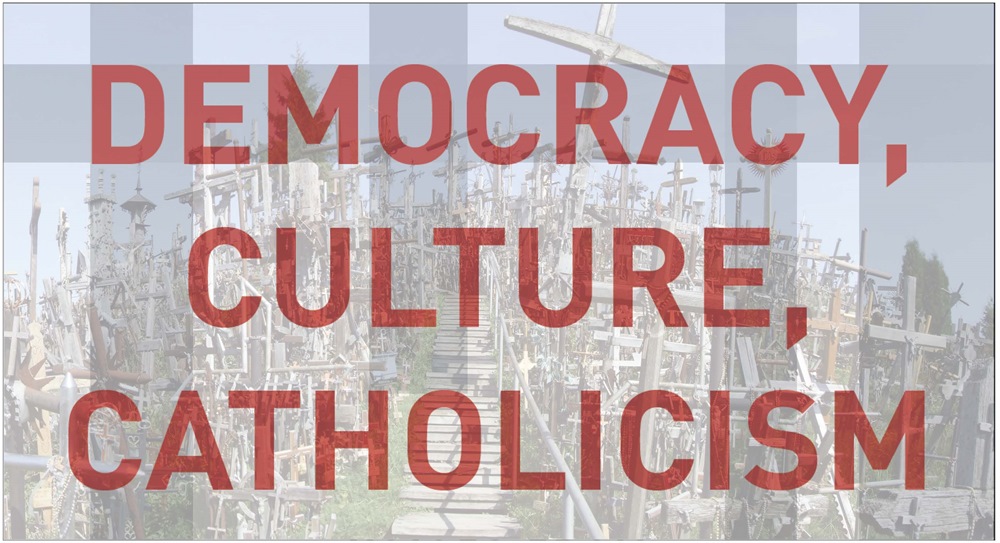 February 3rd 2016
3:30PM - 5:30PM
4th Floor, Information Commons
Lake Shore Campus, LUC

In the fall of 2015, Fordham University Press published a collection of essays titled Democracy, Culture, Catholicism: Voices from Four Continents. This volume was the result of a three year, international research project sponsored by the Hank Center that brought together scholars from Jesuit, and Jesuit related, institutions of higher education around the world. Meetings in four parts of the globe – Peru, Indonesia, Lithuania, and the U.S. – these diverse scholars explored and interrogated the relationship(s) between democracy, culture, and Catholicism in each of their respective locations. On the one hand, this volume offers a unique, scholarly contribution to the academy; on the other hand, this volume stands as a testament to the collaborative and transformative possibilities contained within the transnational community of Jesuit institutes of higher education.

This Publication Colloquium explored both dimensions of this publication. It first looked at the international research project, and its resulting volume, to both celebrate its completion, but also to look critically at what it accomplished. Second, it explored the terrain of international Jesuit higher education and drew from this volume some conclusions, and some future possibilities, for connecting Jesuit institutes of higher education from around the world, and harnessing the potential of such a truly global community for approaching and addressing some of the most pressing questions facing the world today.

The colloquium featured an impressive array of speakers: pre-recorded interviews with Dr. Baskara Wardaya, SJ (Universitas Sanata Dharma, Yogyakarta, Indonesia) and Dr. Danute Gailiene (Vilnius University, Vilnius, Lithuania) were shown; volume co-editor Dr. Michael Schuck (Department of Theology, LUC) commented on the publication; Prof. Joy Gordon (Ellacuria Chair of Social Ethics, Department of Philosophy, LUC) offered a critical response to the volume; and Loyola University Chicago's Chancellor, Michael Garanzini, SJ, offered his own thoughts on, and assessment of, the impact of the volume for the transnational network of Jesuit institutes of higher education. The event was moderated by CCIH Post-Doc and volume co-editor, John Crowley-Buck.
Copies of the Volume Democracy, Culture, Catholicism: Voices from Four Continents (Fordham UP, 2016) were made available for purchase from the bookstore after the event.
If you would like to purchase the book on-line, it is available through Amazon.com: Democracy, Culture, Catholicism: Voices from Four Continents (Fordham UP, 2016)
Free and open to the public.