archive
Spring 2021 Faculty Reading Group: Poetry in the Age of COVID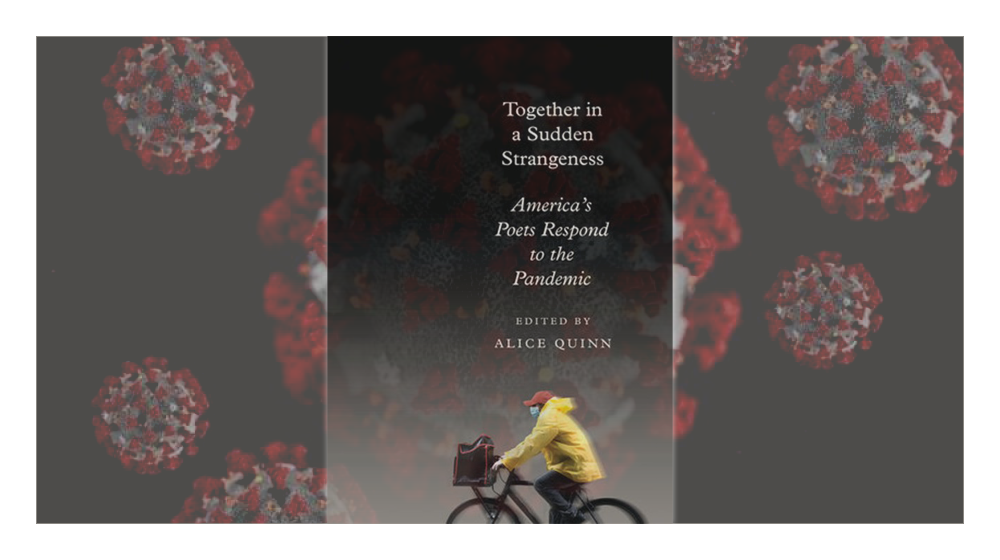 Together in a Sudden Strangeness: America's Poets Respond to the Pandemic, edited by Alice Quinn, features 107 poets, from A to Z—Julia Alvarez to Matthew Zapruder—with work in between by Jericho Brown, Billy Collins, Fanny Howe, Ada Limón, Sharon Olds, Tommy Orange, Claudia Rankine, Vijay Seshadri, and Jeffrey Yang.
From fierce and resilient to wistful, darkly humorous, and emblematically reverent about the earth and the vulnerability of human beings in frightening times, the poems in this collection find the words to describe what can feel unspeakably difficult and strange, providing wisdom, companionship, and depths of feeling that enliven our spirits.
Groups were facilitated by Jon Nilson, Professor Emeritus of Theology, Michael P. Murphy, Director of the Hank Center, and Meghan Toomey.
All group met via Zoom. Regsitration Required.
GROUP A: Tuesdays
11:00 AM - 12:30 PM
February 9, March 2, & March 23
Group B: Wednesdays
11:00 AM - 12:30 PM
February 10, March 3, & March 24
For more information or to register, please email HankCenter@LUC.edu.