archive
2018 Living Tradition Award
Every year the Hank Center presents the Living Tradition Award to a Loyola University Chicago emeritus faculty member who has exemplified the integration of Catholic thought into their work, research, and teaching.

This year, the 2018 Living Tradition Award honors Dr. Jon Nilson, Professor Emeritus of Theology, Loyola University Chicago.
About Jon Nilson ‌
Jon Nilson is Professor Emeritus of Theology at Loyola University Chicago. After attending the minor and major seminaries of the Archdiocese of Chicago, he received his M.A. and Ph.D. in Theology from the University of Notre Dame. Before coming to Loyola in 1975, he taught at St. Procopius College (now Benedictine University) and the University of Dallas. He has held visiting professorships at the Catholic Theological Union in Chicago and the General Theological Seminary (Protestant Episcopal) in New York.

He was appointed to Loyola's Graduate Faculty in 1977 and was a member of many ad hoc and standing committees in the college and the university, including the Faculty Council, which he chaired from 1979-1983. He collaborated with his colleagues in the Theology Department in various ways, including service as Graduate Programs Director, membership on the Advisory Committee, and Department Chair.

His academic research and publications fall roughly into two periods. In the first period, his primary interest was ecclesiology and, more specifically, issues of authority in the Roman Catholic Church and its relationships with other Christian churches. The second period began in December 2000 when Theological Studies published a special issue entitled "The Catholic Reception of Black Theology." It contained an article by his friend and colleague Jamie Phelps, O.P., that awakened him to the enduring, systemic, and destructive power of racism in the United States as a reality which demanded the attention of all Christian theologians. His 2003 presidential address to the Catholic Theological Society of America, "Confessions of a White Catholic Racist Theologian," became the basis for his most recent book, Hearing Past the Pain. Why White Catholic Theologians Need Black Theology.

Much of his work has been made possible only by the love, support, and wisdom of his wife, Merle Taber. He is close to his three children, all Loyola graduates: Julie Chyna, married to Brent; Amy Connery, married to Matt; and Dan Nilson, married to Rebecca. Merle and Jon always enjoy being with their six grandchildren: Megan, Lindsay, Ella, Conor, Teague, and Eamon, who range from fourteen to six years of age.
Ramonat Lecture: "Perceiving the Other: Visual Counterpoints in Blackfeet Country, 1846"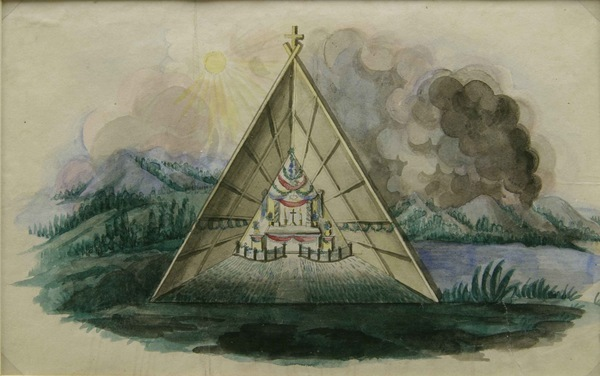 Tuesday, 14 November 2017
5:30 PM - 7:00 PM
McCormick Lounge, Coffey Hall
Lake Shore Campus, LUC
We often hear "seeing is believing," but what of the underlying influences that shape our perception? Dr. Sally Thompson provides an opportunity for us to explore this subject through the visual record created by a French Jesuit priest and a Blackfoot man in the 1840s. Paintings from a fur trade fort and hunting camps provide an extensive visual record of life on the Upper Missouri during that decade. The presenter has learned from Blackfeet elders about their understanding of both artists' records. The audience will be invited to consider how an individual's background and beliefs shape his or her perception. Discussion will follow the slide presentation.
Dr. Thompson has spent over thirty years working with the native tribes of the West. Trained as an anthropologist (Ph.D., CU, Boulder, 1980), she has worked as an archaeologist, ethnographer, and ethnohistorian, with a particular interest in the period just before and at the time of contact with Europeans.
Since 2001, Thompson has traveled widely in search of information on tribes of the Rocky Mountain Mission through Jesuit records. She collected reports and correspondence from the Society of Jesus (ARSI) in Rome, and eclectic correspondence about the Mission from priests, government officials, and other observers, in addition to maps, unpublished illustrations, and contextual information from Jesuit Archives in St. Louis, Montreal, Leuven, Belgium, and Gonzaga Universities, Universities of Oregon and Washington, Washington State, British Columbia Provincial Archives, the U.S. National Archives (NARA) and the Library of Congress. She is currently working on a book that follows Jesuit journeys along ancient trails of the Interior Northwest during the era when the power base shifted from Native to White.
G.K. Chesterton: Prophetic Voice in the Public Square
Thursday, November 2nd
3:30 - 5:30 PM
McCormick Lounge, Coffey Hall
Loyola University Chicago, Lake Shore Campus
1032 W. Sheridan Rd.
Chicago, IL 60660
Known as "the prince of the paradox," G.K. Chesterton is renowned among Catholic thinkers for his prolific and diverse output including philosophy, ontology, poetry, plays, journalism, public lectures and debates, literary and art criticism, biography, Christian apologetics, and fiction. Having been translated into many languages, his writings continue to be the subject of contemporary study and analysis, reaching new generations of readers. While his writing is well known for its humor and insights, Chesterton's work also includes calls to action for social justice that represent his resounding importance. In this lecture, Fr. Ian Boyd will discuss the relevance of these works and Chesterton's prophetic voice in a modern context, showing how Chesterton is deeply resonant with social and religious issues today.

Fr. Ian Boyd, C.S.B., is a distinguished Professor of Catholic Studies, President of the G.K. Chesterton Institute for Faith & Culture, and Editor of "The Chesterton Review." He is also the author of many books, including The Novels of G.K. Chesterton.
This Event is Free and Open to the Public.
Recommended Reading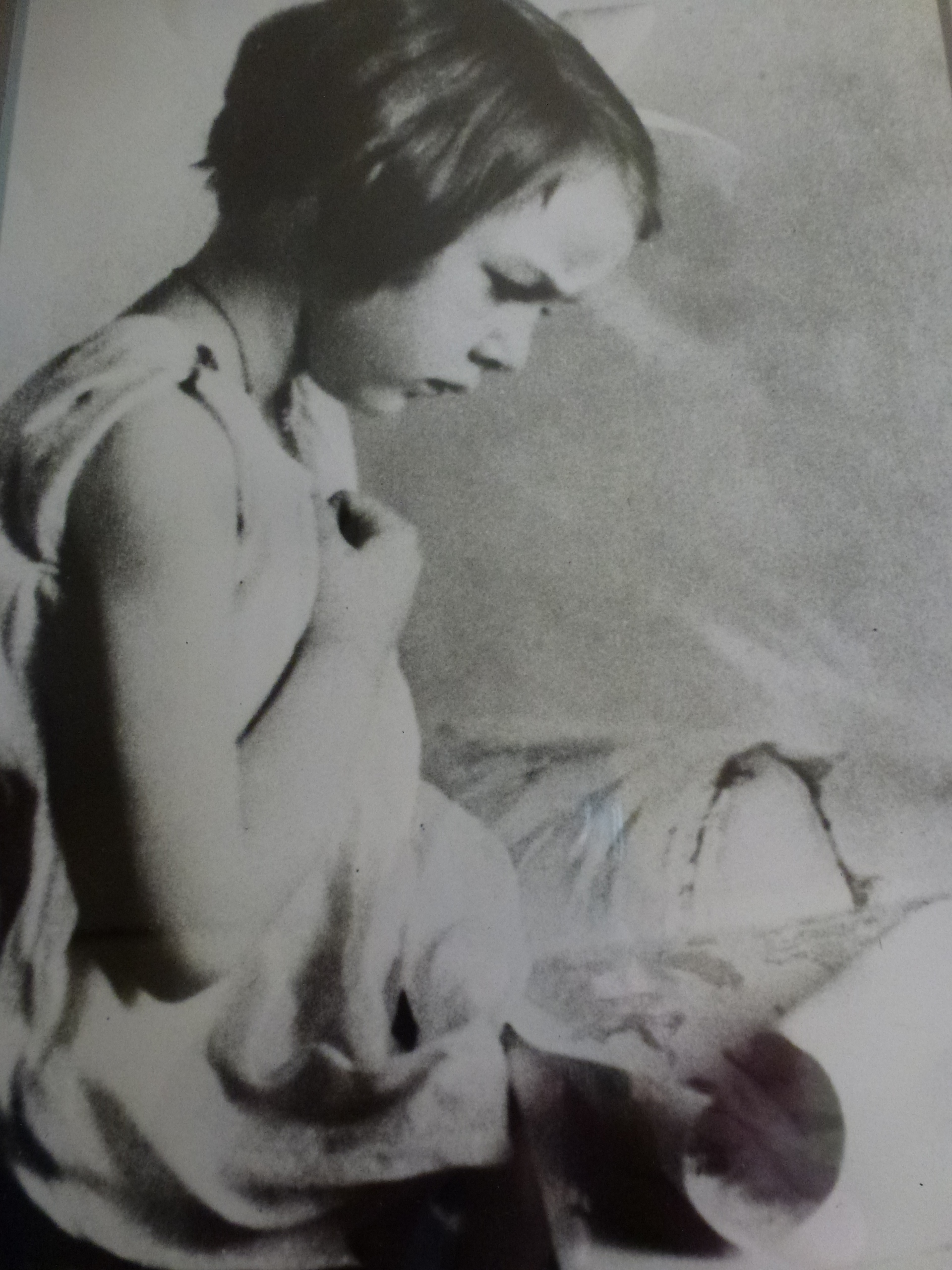 The image above depicts young Flannery O'Connor reading. In the spirit of cultivating the Catholic intellectual and artistic tradition, CCIH will recommend new and notable books each month that integrate, interrogate, and celebrate Catholicism in dialogue with the world.
February 2018 Recommended Reads
Thérèse (2016)
By Dorothy Day with a foreword by Robert Ellsberg
Dorothy Day struggled to write this short biography of St. Thérèse of Lisieux, which has been put back in print only recently. Originally designed for non-believers or those unfamiliar with the "Little Flower", and emphasizing why Thérèse's simplicity and humility are so vital for modern life, this unpretentious account of St. Thérèse's life illustrates how Day herself came to deeply appreciate and embrace the simple, yet profound "Little Way", inviting readers down a similar path of spiritual conversion.
Why Liberalism Failed (2018)
By Patrick J. Deneen
In this provocative book, Patrick Deneen poses the challenging question of whether liberalism, the champion ideology of the twentieth century (having conquered both fascism and communism) has, in fact, failed because it has succeeded. Deneen develops his thesis by revealing the inherent contradictions in which liberalism is grounded (such as trumpeting equal rights while also fostering incomparable material inequality) and warns that the centripetal forces now at work on our political culture are not superficial flaws but inherent features of a system whose success is generating its own failure.
Beyond Apathy: A Theology for Bystanders (2015)
By Elisabeth T. Vasko
In this important and timely book, Elisabeth Vasko seeks to expand theological conversations about violence, which typically focus narrowly on victim-perpetrator dichotomies. Arguing that this focus, while important, only addresses part of the problem, Vasko advocates for a more comprehensive theological and pastoral response to violence that directly addresses the complex issue of collective passivity in the face of human denigration. Giving special attention to the social issues of bullying, white racism, and sexual violence, Vasko utilizes resources within the Christian tradition to offer both a critical examination of, and a theology of redeeming grace for bystanders to violence.
Love Alone is Credible (2005)
By Hans Urs von Balthasar (translated by D.C. Schindler)
In his master work, The Glory of the Lord, Hans Urs von Balthasar used the term "theological aesthetic" to describe what he believed to be the most accurate method of interpreting the concept of divine love (in contrast to approaches grounded in historical or scientific methodology, which had become increasingly popular in the early twentieth century). In this book, newly translated from its original German edition (1963), von Balthasar delves deeper into explorations of what love means, how the divine love of God is distinct, and how we must all become lovers of God in the footsteps of saints like Francis de Sales, John of the Cross, and Thérèse of Lisieux. Bringing a fresh perspective on an oft-explored subject, Love Alone is Credible, offers a profound theological meditation that serves to both deepen and inform the faith of the believer.
December 2017 Recommended Reads
Incarnadine: Poems (2013)
By Mary Szybist
Leading her readers through an array of richly imagined encounters, Szybist creatively expresses poetic sentiment through diverse mediums, including a diagrammed sentence, an abeccedarium, Annunciations, and lines of dialogue. Blending conventional and innovative aesthetics, Szybist's poems boldly recasts the Blessed Mary, offering alternative visions through lyrical yearning. This restless and inventive collection of poems is perfect Christmas reading. Incarnadine was named to Best Book of the Year lists by NPR, Slate, Oregonian, Kansas City Star, Willamette Week, and Publishers Weekly, and named Amazon's Best Book of the Year in Poetry 2013.
Mr. Ives' Christmas (2003)
By Oscar Hijuelos
Another solid read for the Christmas season is this gem from 2003. In no way a sentimental work, Hijuelos' novel presents the perennial issue of faith in the face of tragedy. Weaved into the narrative of Mr. Ives, whose life and faith in God and humanity is thrown into question when a terrible tragedy befalls him at Christmas. Part love story and part meditation on how a person can find spiritual peace in the midst of crisis, Mr. Ives' Christmas is a compelling story of one man struggling to put his life in perspective. In the expert hands of Oscar Hijuelos, the novel speaks eloquently to the most basic and fulfilling aspects of human existence-- a Christmas story if there ever was one.
Building the Human City: William F. Lynch's Ignatian Spirituality for Public Life (2016)
By John F. Kane with a Foreword by Kevin F. Burke
Kane's text provides a first rate overview of the work of Jesuit philosopher William F. Lynch. Writing from the 1950s to the mid-1980s, Lynch was not only a literary theorist, but a pioneering "social critic," and one of the first to warn against the fierce cultural and political polarizations that are prevalent in our society today. In his diverse works, Lynch calls for transformation and encourages healing discernment through imagination, while also addressing critical ironies of an Ignatian (and Socratic) spirituality. Kane's presentation in this collection brings to the forefront, perhaps for the first time, Lynch's unified vision of transformation, which is arguably more necessary now than when it was first written. A masterly study of a great Jesuit and scholar who more readers should know.
The Intellectual Life: It's Spirit, Conditions, Methods (1946, 1992)
By A. G. Sertillanges, OP (translated by Mary Ryan) with a Foreword by James V. Schall, SJ
A perfect stocking stuffer, A.G. Sertillanges's book is equal parts romantic evocation of the spiritual dignity of the life of scholarship and practical advice to the aspiring young intellectual. Do you want to do intellectual work? This is the central question to which Fr. Sertillanges, orients this book of timeless teachings. First published in 1920, The Intellectual Life has been acclaimed for both its scholarly and practical approaches to both scholarly habits of mind and vocation discernment. Providing generations of scholars with robust foundation in intellectual practices and sensibilities, this book is a must read for any young (or even not so young) scholar.
October/November 2017 Recommended Reads
To Overcome Oneself: The Jesuit Ethic and Spirit of Global Expansion, 1520-1767 (2013)
By J. Michelle Molina
This study examines practices of Catholic missionaries in Europe and New Spain from the 1520s through the 1760s in order to demonstrate how the emergence of the Western concept of the "modern self" was enmeshed in the process of early modern Catholic missionary expansion. Emphasizing the centrality of embodied Catholic spiritual practices--such as Jesuit practices meditation, narrative self-reflection, confession, and the spiritual exercises in the development of the idea of "self"-- Molina also investigates the importance of the relationship between spiritual directors and their subjects. Throughout this original retelling of the emergence of the concept of modern "selfhood," Molina poses two important questions: Why does the effort to know and transcend self require so many others? And what can we learn about the inherent intersubjectivity of missionary colonialism?
We Are Not Ourselves: A Novel (2015)
By Matthew Thomas
Named to New York Times 100 Notable Books of 2014, Washington Post Top 50 Fiction List for 2014, and Entertainment Weekly Ten Best Fiction Books of 2014, among many other accolades, this novel traces one family's pursuit of the American Dream in New York in the 1940s & 50s. Through the lives of his characters, Thomas charts the movements of an American century, in the process exposing our greatest desires, as well as our greatest failures. The Washington Post praises Thomas for his superb ability to capture "both an individual's life and the universality of that's person experience"-- with a solid eye fixed on Catholic spirituality-- in this stunning piece of literature.
A Course in Christian Mysticism: Thomas Merton (2017)
Edited by Jon M. Sweeney with a Foreword by Michael N. McGregor
This collection of Merton's lectures to young monastics at the Abbey of Gethsemani provides a valuable look at Merton the scholar. Covering sixteen centuries of central Christian mystical thinkers, this book is complete with a helpful introduction, which provides background historical and thematic information, as well as study materials at the back of the book, which offer additional reading sources and reflection questions. This compact volume displays the relevance of Merton's thought for any student of Christian mysticism and other spiritual seekers today.
Do Guns Make Us Free?: Democracy and the Armed Society (2015)
By Firmin DeBrabander
A crucial examination of the political and philosophical arguments undergirding possibly the most emotionally charged debate taking place in the United States today. In this insightful and eye-opening analysis, DeBrabander interrogates the major claim made by guns rights supporters, led by the National Rifle Association, that the right to unchecked gun ownership safeguards all other citizen rights. As the title indicates, this book offers an alternative viewpoint, demonstrating several reasons why an armed society is, in fact, not a free society-- but one locked in a kind of servility that harms the safety of the citizens and the health of the common good.
September 2017 Recommended Reads
Age of Anger: A History of the Present (2017)
By Pankaj Mishra
Mishra takes a long look at the origins of the great wave of paranoid hatreds that bewilder and terrify us in today's world. Exposing how the promises of modernity-freedom, prosperity, stability-represent broken promises for all but global elites, Mishra explores how those excluded have become increasingly susceptible to demagogues. While not a text in the Catholic intellectual tradition, Mishra takes the religious dimension seriously and questions secularism with insight and alacrity.
Faith and Resistance in the Age of Trump (2017)
Edited by Miguel A. De La Torre
Featuring an essay by LUC's own Miguel Diaz, John Courtney Murray University Chair in Public Service, this book offers reflections from notable religious leaders and scholars about the political and confessional crises that currently threaten not only our republic, but also our most deeply held religious claims and values.
The Jesuits and Globalization: Historical Legacies and Contemporary Challenges (2016)
Edited by Thomas Banchoff & José Casanova
What do the Jesuits tell us about globalization, and what can globalization tell us about the Jesuits? Banchoff and Casanova present a multidisciplinary exploration into what we can learn from the historical and contemporary experience of the Society of Jesus.
The Ninth Hour: A Novel (2017)
By Alice McDermott
Set in 1940s/50s Catholic Brooklyn, this novel weaves the story of one Irish immigrant family through three generations. Revealing along the way a wholly individual and universal understanding of the human condition, the story tests the limits of love and sacrifice, of forgiveness and forgetfulness. Alice McDermott is not only a gifted novelist, but a leading practitioner of the Catholic Imagination.
Rebel in the Ranks: Martin Luther, the Reformation, and the Conflicts That Continue to Shape Our World (2017)
By Brad S. Gregory
Just in time for the 500th Anniversary of the Reformation, Notre Dame Historian Brad Gregory examines the complicated legacy of Martin Luther and how his unintended yet epochal movement continues to shape the world today.
The 2017 Hank Center's Living Tradition Award Honors Dr. Francis Fennell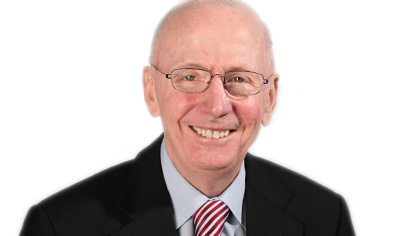 Friday, 31 March 2017
12:00PM - 2:30PM
McCormick Lounge, Coffey Hall
Lake Shore Campus, LUC
This event is by invitation only!
Every year the Hank Center presents the Living Tradition Award to a Loyola University Chicago emeritus faculty member who has exemplified the integration of Catholic thought into their work, research, and teaching.
This year, the 2017 Living Tradition Award honors Dr. Francis Fennell.
Frank Fennell joined the Loyola faculty as an Assistant Professor of English in 1968. Like other faculty in those days, teaching was his first priority: he would teach ten courses a year (three each semester and two in each summer session) to a total of over 400 students. Soon he added scholarly responsibilities in his field of Victorian literature, eventually publishing six books, three dozen articles, and numerous reviews, notes, and conference papers.
With the publications came promotions, to Associate Professor in 1974 and Professor in 1982, and also opportunities to serve the university in other ways (Chair of Undergraduate Admissions Committee, Member of the Board of Undergraduate Studies, Member of Faculty Council, Member of Committee on Academic Review and Planning, etc.). In the 1980s he also began his involvement with administrative positions outside the department, becoming Assistant Dean for the Humanities in CAS and serving for six years. He later returned to administration as CAS Associate Dean (1996-2001), Chair of English (2001-2008), and Dean of Arts and Sciences (2008-2012).
For his final three years, before retirement in 2015, Frank returned to what attracted him to Loyola in the first place: teaching Loyola's students, finding in them the desire to become "persons for others" which has always been at the heart of Loyola's teaching mission.
Andalusia in Andalucía: An International Conference on Flannery O'Connor
22-25 June 2017
Universidad Loyola Andalucía
Seville, Spain
New: Visit our conference website for the conference schedule, registration, and lodging recommendations.
In June 2017, Universidad Loyola Andalucía, in conjunction with the Joan and Bill Hank Center for the Catholic Intellectual Heritage at Loyola University Chicago, will host an international conference on the American short story writer and novelist Flannery O'Connor (1925-1964). This conference will focus on engaging the literary vision of O'Connor's stories and the critical reception of her work in light of Spanish Baroque aesthetics, the literary grotesque, and the Catholic imagination.
The conference will feature plenary addresses by Mexican-American author Richard Rodriguez and Spanish novelist, poet, and critic Andrés Trapiello, a roundtable discussion on translation with Gretchen Dobrott, Esther Navío and Cristina Sánchez-Andrade, and paper and panel presentations from international O'Connor scholars.
In addition to the conference itself, participants will have the opportunity to get to know their conference colleagues through conference receptions, visits to local historical sites in Andalucía (including Sevilla and Córdoba), and encounters with local culture (including flamenco dancing)! While housing hotel accommodations and room blocks are still being negotiated, accommodation will be located in the city center.
America Magazine Welcomes Hank Center Alumnus: Angelo Jesus Canta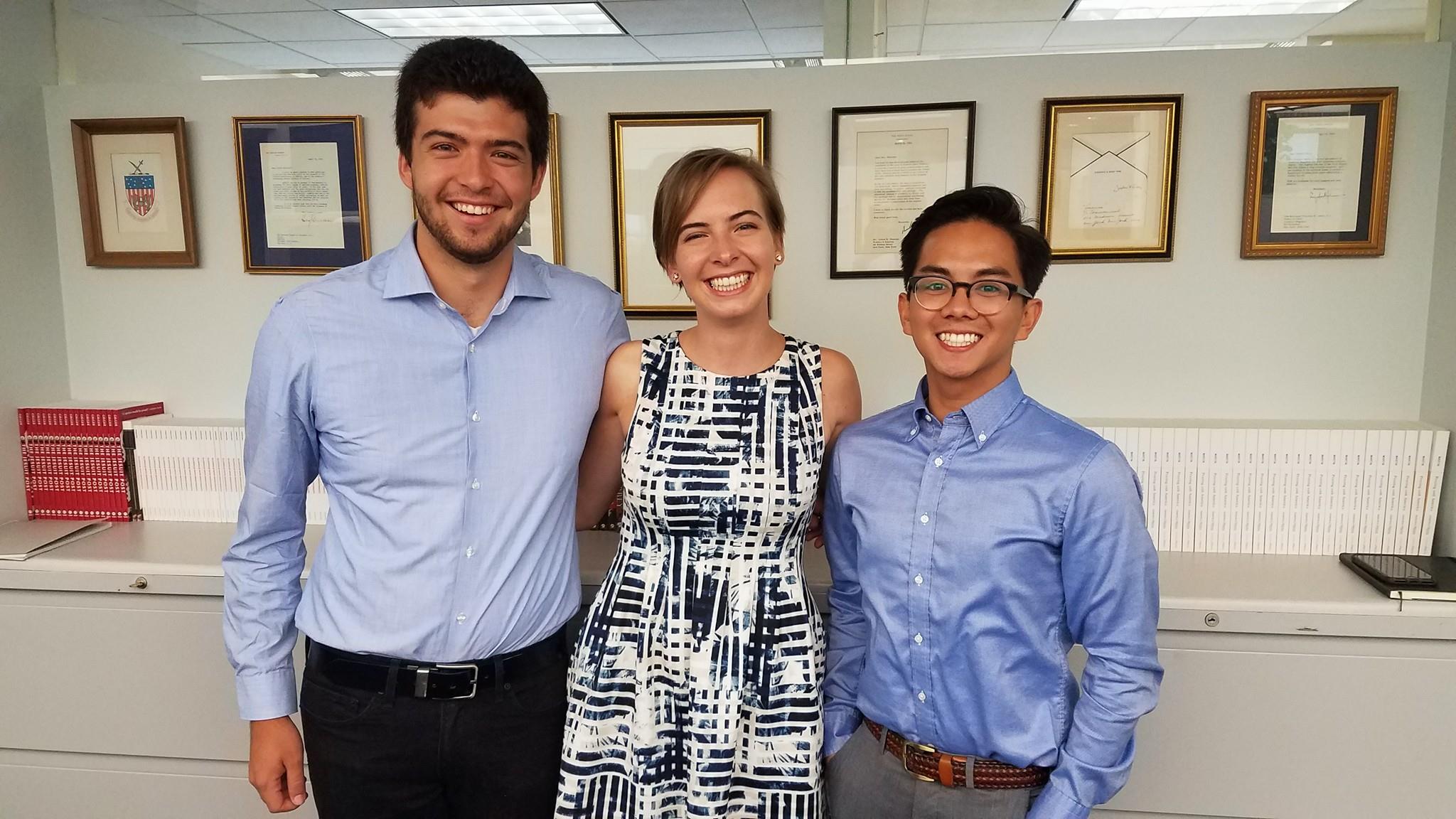 This past week, America Magazine welcomed the latest O'Hare Fellows to its team. Among the three college graduates selected for this highly competitive program was Loyola University Chicago and the Hank Center's own Angelo Jesus Canta (pictured right).
Angelo was selected for the program last March, while finishing his final semester at LUC. He graduated Summa Cum Laude with a bachelor's of arts degree in theology, with minors in visual communication and Catholic studies. In addition to this, Angelo was a Ricci Scholar, a part of the Jesuit honors society, Alpha Sigma Nu, as well as Loyola's interdisciplinary honors program. He spent two years as the Hank Center's research undergraduate research assistant and graphic designer, doing incredible work for the center.
As an O'Hare Fellow for America Magazine, Canta will spend one year at America Media working on print, digital, audio and film projects while benefiting from mentoring and professional development opportunities. Fellows spend the year living at Fordham University Lincoln Center, where they can engage in a dynamic community in the heart of New York City, the media capital of the world.
Joining Angelo are Antonio De Loera-Brust from Loyola Marymount University (pictured left), Colleen Dulle from Loyola New Orleans (center). As Fr. James Martin S.J. joked in his post to Facebook, "it helps to go to a school named after St. Ignatius Loyola."
The Hank Center congratulates and celebrates Angelo as he pursues the Catholic intellectual tradition and the intersection of theology and culture at America Magazine. We wish him the best in this exciting new adventure!
The picture is courtesy of Fr. James Martin, S.J.
Evangelical Fundamentalism and the Catholic Right: Dr. Michael Murphy, Dr. Miguel Díaz, and many others respond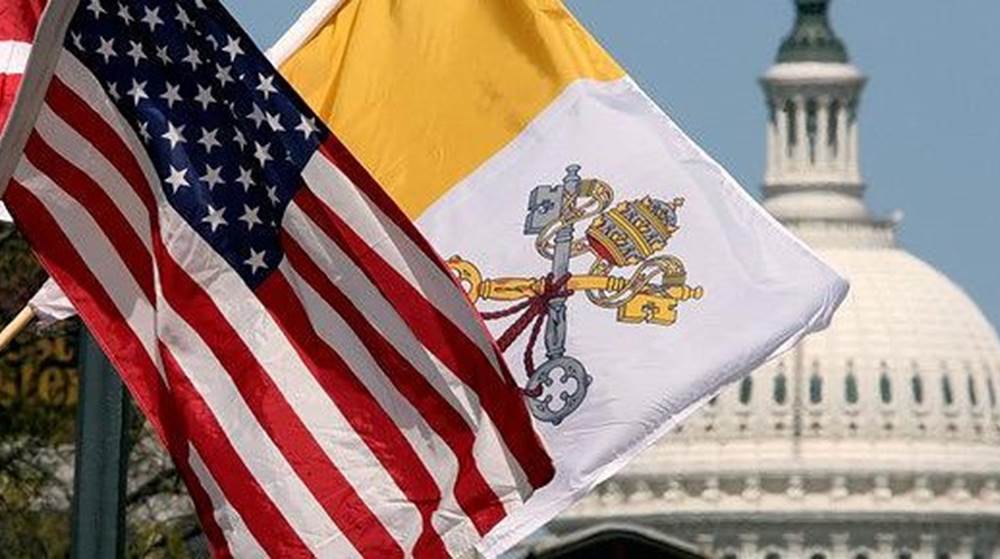 "We have expressed our opinion on a phenomenon," that of "a strange form of ecumenism" uniting "fringe groups of Catholic integralists and some groups of evangelical fundamentalists" in the political field. That is what Antonio Spadaro, S.J., one of the co-authors of "Evangelical Fundamentalism and Catholic Integralism," an article that has sparked much discussion in the United States and elsewhere, told America Magazine in an exclusive interview in Rome, the day after its publication.
Many responses have arisen to comment on this controversial article that links the Catholic right to Evangelical Fundamentalism, which is what Fr. Spadaro and Marcelo Figueroa suggest explain the 2016 support of Donald Trump. The Hank Center's director, Dr. Michael Murphy, was recently featured on NPR's Worldview to weigh in on the article, the environmental impact of the boarder wall, and the fear-based theologies that have emerged from the presidency.
Dr. Miguel Díaz, Loyola's own John Courtney Murray S.J. Chair in Public Service also wrote on the article in CRUX, arguing that Pope Francis's vision of political life and leadership are in sharp opposition to the challenges of the Trump administration. Dr. Charles C. Camosy, Associate Professor of Theological and Social Ethics at Fordham University, also weighed in on CRUX, addressing Trump's ideology of "America First" and its tensions with orthodox Christianity.
Many other leading theological voices have provided insight into the article and its implications, both negative and positive. Commonweal Magazine published a critique that looks at what the article got right and wrong. Massimo Faggioli, Church historian, Professor of Theology and Religious Studies at Villanova University, looked at the importance of the piece and its examination of how American Catholics vote in yet another article published in Commonweal. Dr. Samuel Gregg, Research Director at the Acton Institute, called the article outright "disturbing" in his criticism of the piece. P.J. Smith in First Things also pushes back against the article, writing that "the organic link between culture, politics, institution and Church" is necessary. Each of these articles provide important positions to consider for Catholics in the age of Trump, as well as the challenges that his administration pose to all Americans.
Cardinal Bernardin Common Cause Lecture: Called to Witness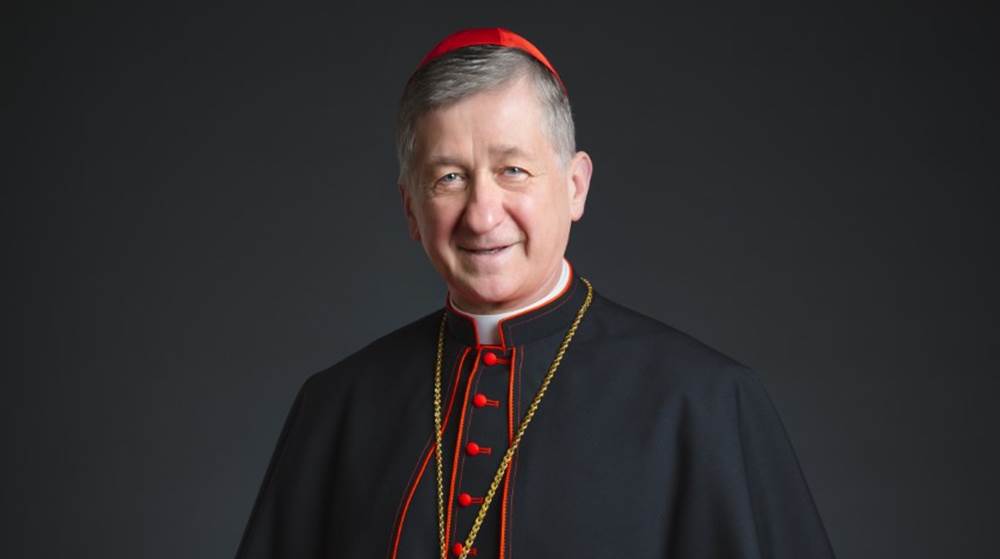 18 April 2017
Lecture - 4:00PM-5:30PM
Reception - 5:30PM - 6:00PM
McCormick Lounge, Coffey Hall
Loyola University Chicago
1032 W. Sheridan Rd.
Chicago, IL 60660
The Hank Center for the Catholic Intellectual Heritage, in collaboration with the Loyola University Jesuit Community, sponsors its inaugural Cardinal Bernardin Common Cause lecture on April 18. The lecture offers a Catholic prelate each year a platform to engage Loyola's community in common cause with the Church on issues facing us today.
The Common Cause Lecture is named after Joseph Bernardin, Cardinal Archbishop of Chicago from 1982 to 1996, for his influential work toward Church reform after the Second Vatican Council through his Catholic Common Ground Initiative. Bernardin further sought to address social issues, especially in developing his "Seamless Garment Ethic of Life." He also worked toward ecumenism and interfaith dialogue throughout his life.
In honor of Cardinal Bernardin's legacy, Cardinal Blase Joseph Cupich, Archbishop of Chicago, will address our common ground in a time of division. How do we bear witness to hope and encourage others to live and defend the faith?
Cardinal Cupich is the current Archbishop of Chicago, installed in 2014, after previously serving as Bishop of Rapid City and Spokane. He received his doctorate in Sacred Theology at the Catholic University of America. Pope Francis elevated Cupich to Cardinal this past fall. He has upheld Cardinal Bernardin's call for a "consistent ethic of life" for all people.

Co-sponsored by the Loyola Jesuit Community. This event is free and open to the public.
Catholic Q&A: Why do Catholics think this way? The Hardwiring of the Catholic Imagination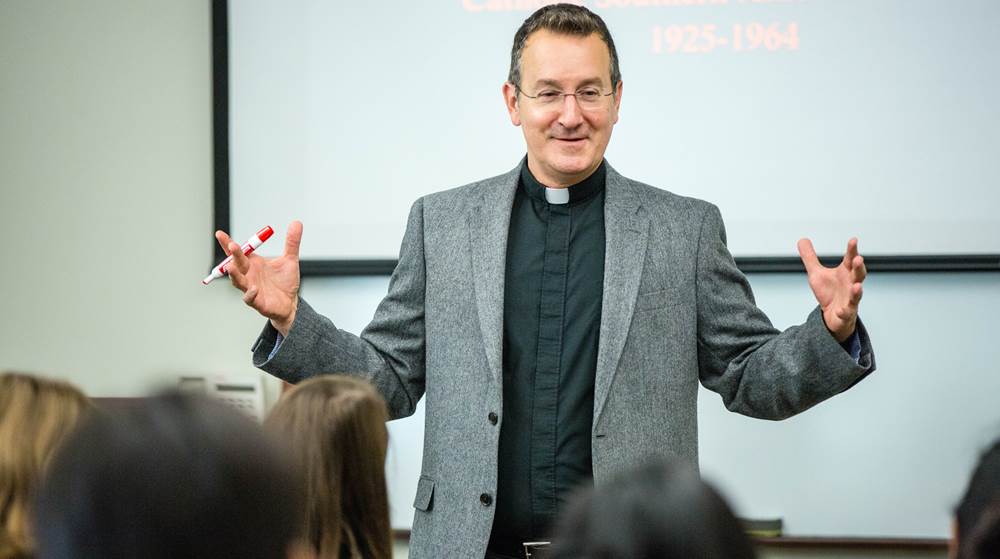 Tuesday, March 28
7:00PM-8:30PM
The Den, Damen Student Center
Loyola University Chicago
1032 W. Sheridan Rd.
Chicago, IL 60660
Does Catholic culture and theology shape the way a person thinks, feels, and judges reality? Does the pedagogy of Catholic faith form the way people imagine themselves, their relationships with God and one another? Join Fr. Mark Bosco as he sorts out some of the tendencies of the Catholic imagination today.
Event is open to Loyola students only.
Spiritual and Cultural Pilgrimage to Spain
June 26 - July 6, 2017
$5,399 from Chicago; Land Only: $4,299
Join Loyola University Museum of Art on a Spiritual Cultural Pilgrimage to Spain. Follow in the footsteps of St. Ignatius of Loyola under the Leadership of Fr. Mark Bosco, S.J., Ph.d, director of the Center for Catholic Intellectual Heritage at Loyola University of Chicago, Dr. Natasha Ritsma, Curator of the Loyola University Museum of Art, and Kathleen Beaulieu, Board Member of the Loyola University Museum of Art.
Visit http://www.pilgrimages.com/luma/ to learn more about the travel itinerary, prices, and to book your travel.
Faith in Focus Film Screening: Ignacio de Loyola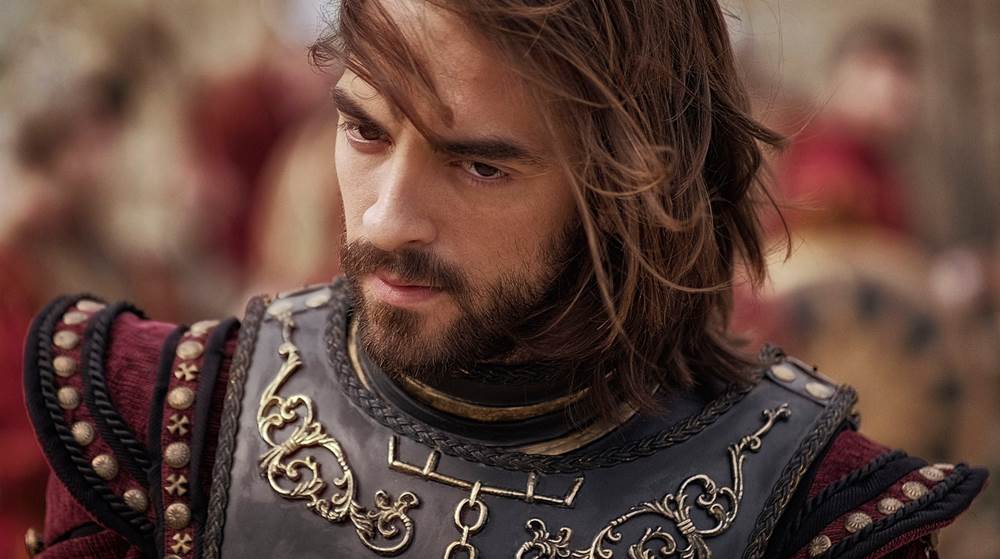 Friday, January 20th, 2017
Film Screening
3:00 PM - 5:00 PM
Damen Student Center Cinema
Post-Screening Discussion with Jesuit CLC Leaders
5:00 PM - 6:00 PM
Damen Student Center Cinema
Ignacio de Loyola, directed by Paolo Dy and starring Andreas Muñoz is a thrilling look at the life of the founder of the Society of Jesus. We follow Ignacio's transformation from a brash, impulsive youth obsessed with women and sword-fighting to the masterful, charismatic leader of an order that would change the face of Christendom forever. Please join the Jesuit leaders of Loyola's CLCs for a post-screening discussion. More information can be found at the film's official website: Ignacio de Loyola
Black History Month Lecture: The Jesuit Choice: Religious Freedom before Ecumenism and Slave Emancipation
Thursday, February 9th, 2017
4:00 PM - 5:30 PM
McCormick Lounge, Coffey Hall, Lake Shore Campus
Beginning in colonial times, the Jesuits in Maryland owned slaves as part of their belief that their Roman Catholic faith did not exclude them from an English subject's right to possess all forms of legal property. Despite the passage of the Bill of Rights by the recently independent United States in 1791, Jesuits remained insecure about the recognition of their American citizenship. They feared that advocating the removal of the protection of slavery from the Constitution would lead to their freedom of worship being removed from it too. They also began to see abolitionism as a Protestant heresy that they must reject. The result of these forces was that in 1838 they sold their slaves rather than set them free. Dr. Thomas Murphy S.J., department of history, Seattle University, will examine the legacy of these events for Jesuit ministries today.
Event is free and open to the public.
Revolution of the Heart: A Symposium on Dorothy Day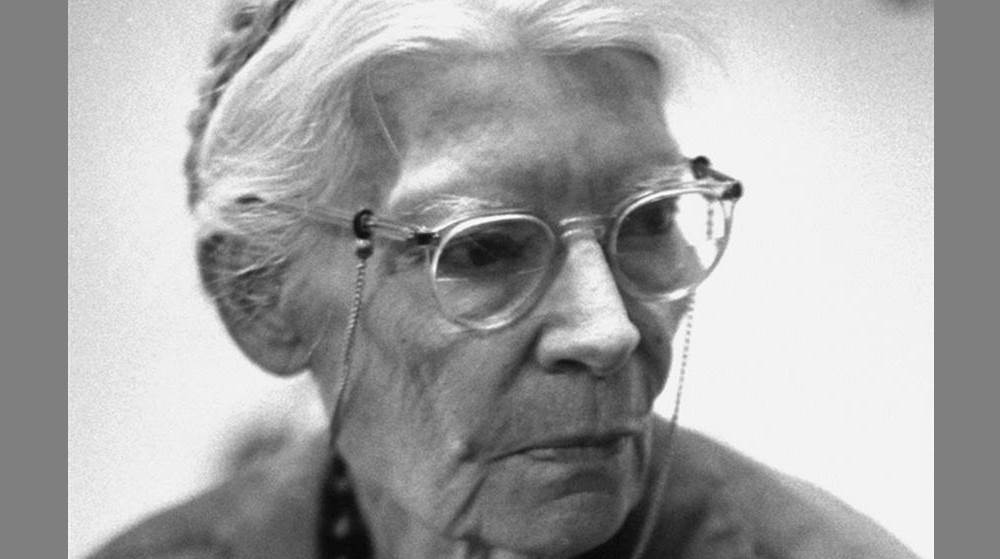 ‌‌‌‌Thursday, February 16 - Friday, February 17
View a printable version of the Dorothy Day Symposium Program here. This event is free and open to the public.
Golf carts will be available to those seeking assistance traveling between the parking garage and the event.
Golf Cart Schedule
Thursday, February 16
4:30-5:30 Shuttle from Parking Garage to McCormick Lounge
6:45-7:30 Shuttle from from McCormick Lounge to Parking Garage

Friday, February 17
8:15-9:15 Shuttle from Parking Garage to Information Commons
5:00-6:00 Shuttle from Information Commons to Parking Garage
Event Schedule
Thursday, February 16
McCormick Lounge, Coffey Hall
5:30: Welcome—Loyola President, Dr. Jo Ann Rooney
5:40: Plenary—Robert Ellsberg, "Dorothy Day: A Saint for Today"
Robert Ellsberg was a member of the Catholic Worker community in New York from 1975 to 1980, and served as the managing editor of The Catholic Worker newspaper from 1976 to 1978. He is now editor-in-chief of Orbis Books.

Friday, February 17
4th Floor, Klarchek Information Commons
9:00: Welcome—Dr. Mark Bosco, SJ
9:10-10:45: "Charting A Prophetic Vision: Dorothy Day and the 21st Century," featuring Francis Sicius, Michael Schuck, Martin Tomszak, and Michael P. Murphy.
11:00-12:15: Keynote—Kate Hennessy, "The World Will Be Saved By Beauty: Dorothy Day's Message of Hope"
Kate Hennessy is the granddaughter of Dorothy Day.
12:15-1:30: Catholic Worker Roundtable Soup Lunch, featuring David Mueller with an update on the Dorothy Day Cause for Canonization
1:30-3:00: "The Catholic Worker since Dorothy: Doing the Work in the Midwest" featuring Molly Greening, Frank Bergh, Michelle Byrne, and Rosalie Riegle
3:30-5:00: Play, Haunted by God, a production by Still Point Theater
5:00: Concluding Remarks
Catholicism and Vietnam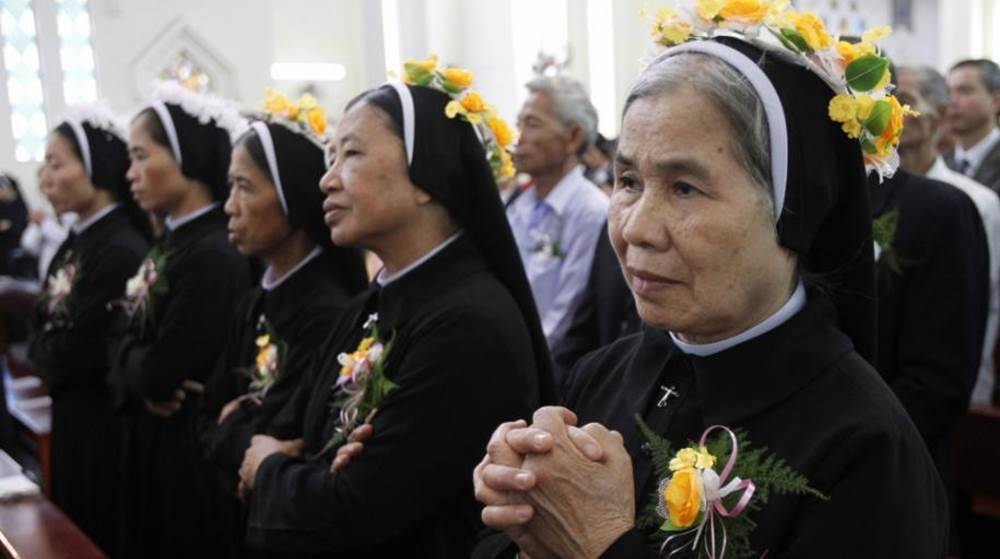 Thursday, March 2, 2017
3:00PM-5:30PM
McCormick Lounge, Coffey Hall
Loyola University Chicago
1032 W. Sheridan Rd.
Chicago, IL 60660
George Dutton, author of A Vietnamese Moses, will deliver a lecture about his book. Dr. Linh Hoang, OFM will deliver a lecture about The Virgin Mary and Vietnamese-Catholic Identity. These talks will be followed by responses on Vietnamese Catholic life by Jesuit Scholastics, Loyola faculty, and Chicago community members.
3:00-3:45
Dr. George Dutton: A Vietnamese Moses
3:45-4:00
Break
4:00-4:30
Dr. Linh Hoang, OFM: Embracing Mother Mary as Vietnamese: Catholic, Racism, and Identity
4:30-5:30
Panel and Q&A
Dr. Michelle Nickerson: Vietnam in the American Psyche of the 1970s
Mr. Dzao Vu, S.J.: The Immigrant and Jesuit Experience
Mr. Minh Le, S.J.: The Immigrant and Jesuit Experience, Take 2
Ms. Binh Keefey: The Joys and Challenges of Serving My People
Fr. Ambrosio Phi H. Nguyen: Pastoring the Vietnamese Catholic Community in Chicago
Dr. Kathleen Adams: Catholicism in Asia Today
George Dutton

A Vietnamese Moses is about a Vietnamese Catholic priest, Philiphê Bỉnh, who in 1796 endeavored to persuade the Portuguese court in Lisbon to appoint a bishop for his community of former Jesuits in Vietnam. Dutton argues that Bỉnh's efforts were representative of broader Vietnamese-Catholic agency to defend their Portuguese-shaped Catholic heritage.
Click here to learn more about Dutton and his research.

Dr. Linh Hoang, OFM

Dr. Hoang is a Franciscan Friar of the Holy Name Province in New York. He is an Associate Professor of Religious Studies at Siena College in New York where he teaches and researches about world religion, globalization, and the Asian American religious experience.
Event is free and open to the public.
The 2017 Cardinal Newman Lecture: Chris Haw
Rust Belt Apocalypse and the Eucharist
Thursday, March 23, 2017
4:00PM-5:30PM
4th Floor, Information Commons
Loyola University Chicago
1032 W. Sheridan Rd.
Chicago, IL 60660
After a week in jail following an Iraq War protest in 2003, Chris Haw, as a disaffected evangelical, moved into "America's most dangerous city" to start a small community in an abandoned house and work with a Catholic church. He worked there for a decade as a teacher, reclaimed woodworker, community organizer, potter, and carpenter. Joining with the church's liturgy, theology, and service with the poor, Haw came to see Catholic faith and practice more starkly against the backdrop of societal decay, war, despair, and abandonment. In his lecture, "Rust Belt Apocalypse and the Eucharist," Haw will share how a poetic mixture of myth and logic, an active patience amidst godlessness, and the drama of scapegoating as symbolized in the Mass all permeate his ongoing conversion and research.
Ignacio de Loyola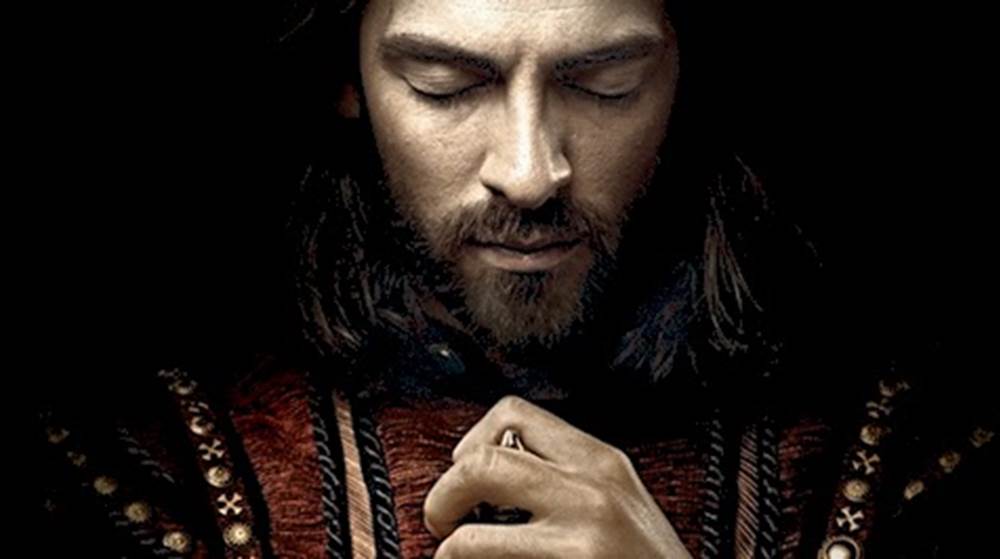 7 November 2016, 6:00 PM
9 November 2016, 11:30 AM
9 November 2016, 3:00 PM
Damen Student Center Cinema, Lake Shore Campus
This event is free and open to the public.
In honor of Ignatian Heritage Month, the Hank Center, in cooperation with Campus Ministry, is sponsoring three showings of a major recent release. Ignacio de Loyola is a thrilling look at the life of founder of the Society of Jesus. We follow Ignacio's transformation from a brash, impulsive youth obsessed with women and sword-fighting to the masterful, charismatic leader of an order that would change the face of Christendom. Post film conversation to follow.
Tracking the Catholic Literary Tradition in the 21st Century with Dr. Randy Boyagoda

Thursday, 11 February 2016
3:00PM - 5:00PM
4th Floor, Klarchek Information Commons
Lake Shore Campus, LUC
This event is free and open to the public.
CCIH welcomes a man of letters, Dr. Randy Boyagoda, to Palm Court on Thursday, February 11th for a public lecture. The goal of this event is to explore the current state of the Catholic literary tradition and to situate the tradition as it is unfolding against other aesthetic and critical approaches to arts and fiction. Professor Boyagoda, who is a novelist, essayist, critic, and biographer, has titled his paper "How I Learned to Stop Worrying and Love Flannery O'Connor: The Politics of Catholic Literature Today." After he presents his remarks, four scholars will then briefly respond—LUC doctoral students Lydia Craig and Lyle Enright; and Professors Farrell O'Gorman (Belmont Abbey College, North Carolina) and Jasper Cragwall (LUC). The floor will then be open to all for what promises to be a rousing and substantive conversation.
Dr. Soharn Randy Boyagoda is Professor of English at Ryerson University in Toronto, Ontario in Canada. He is best known for his novels Governor of the Northern Province (2006) Beggar's Feast (2011), and his biography Richard John Neuhaus: A Life in the Public Square (2015).
For more information on this event, please contact Dr. Michael Murphy (mmurphy23@luc.edu).
Black Lives Matter Conference: The Building Blocks of Activism: Purpose. Action. Justice.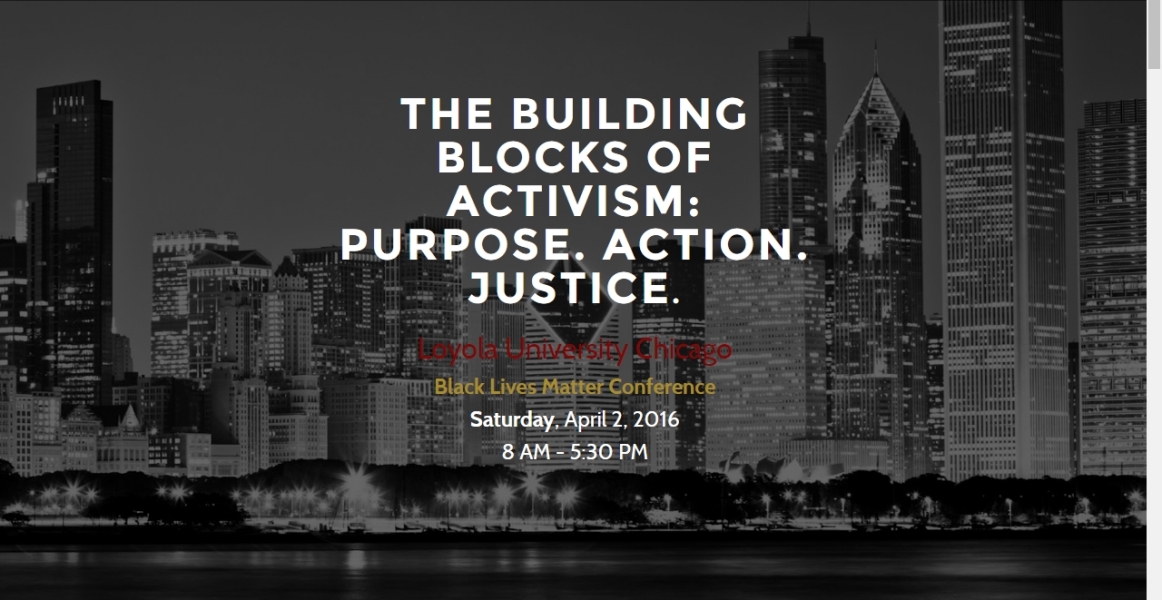 Saturday, 2 April 2016
8:00AM - 5:30PM
Corboy Law Center (25 E. Pearson)
Water Tower Campus, LUC
This event is open to the public, but there is a small registration fee. Please see the conference website for details.
On Saturday, April 2, 2016 Loyola University Chicago will be hosting the first Black Lives Matter Conference (BLMC). We are inviting faculty, staff, and students of our campus as well as the Chicagoland community to engage in this important conversation. The mission of the BLMC is to bring people together to raise consciousness, to empower people, promote healing and to form solidarity. This conference will explore the status of Black Lives in America from an intersectional framework and making sure that we acknowledge and honor that All Black Lives Matter.
For more information on this conference, please see the following links:
Black Lives Matter Conference Website
BLM Conference Event Page (on Facebook)
Conference Twitter Handle: @BLMCLUC
E-Mail Contact: blmloyolaconf@gmail.com
"Teología del Pueblo": The People of God in the Theology of Pope Francis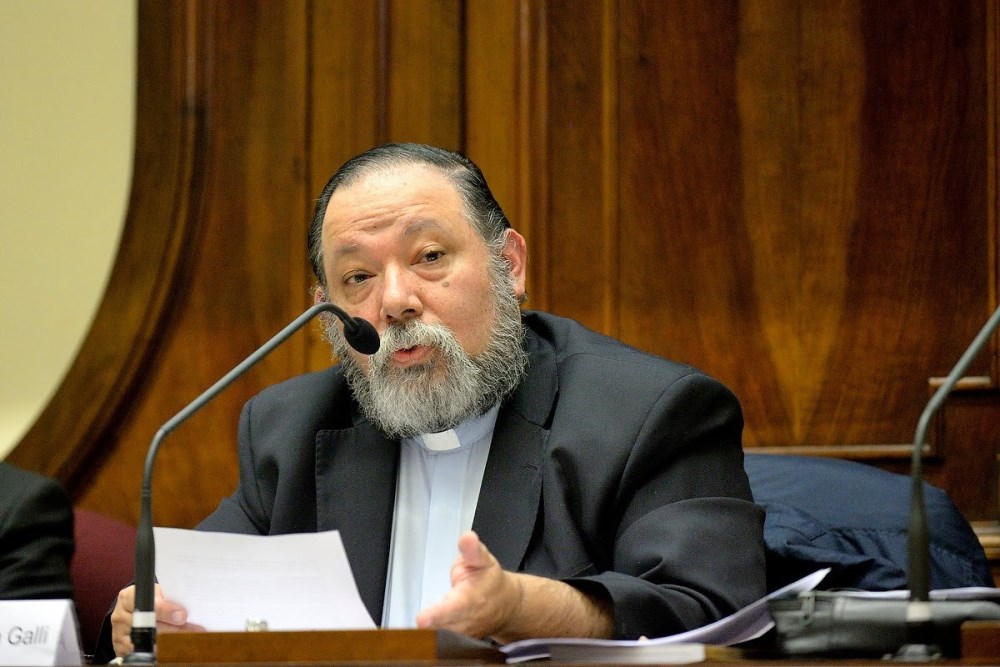 Friday, 8 April 2016
3:30PM - 5:30PM
Palm Court, Mundelein Center
Lake Shore Campus, LUC
This event is free and open to the public.
Carlos María Galli on the Pope's Ecclesiological Vision
On April 8, 2016 Loyola University Chicago will host Fr. Carlos María Galli for a panel discussion on the Pope's ecclesiological vision. Fr. Galli, a personal friend of Pope Francis and a priest of the Archdiocese of Buenos Aires, is full professor of Theology at the Pontifical Catholic University of Argentina. In 2007, he served at the Fifth General Conference of the Bishops of Latin America and the Caribbean at Aparecida. In 2012 Pope Francis appointed him to the International Theological Commission. Fr. Galli will discuss the Pope's Teología del Pueblo (The Theology of the People of God).
Joining the conversation will be Dr. Massimo Faggioli, Director of the Institute for Catholicism at the University of St. Thomas, Dr. Marian K. Díaz, Associate Professor at the Institute of Pastoral Studies at Loyola University Chicago, and Dr. Miguel Díaz, the John Courtney Murray, SJ University Chair in Public Service at Loyola University Chicago.
The Challenge of God: Continental Philosophy and the Catholic Intellectual Heritage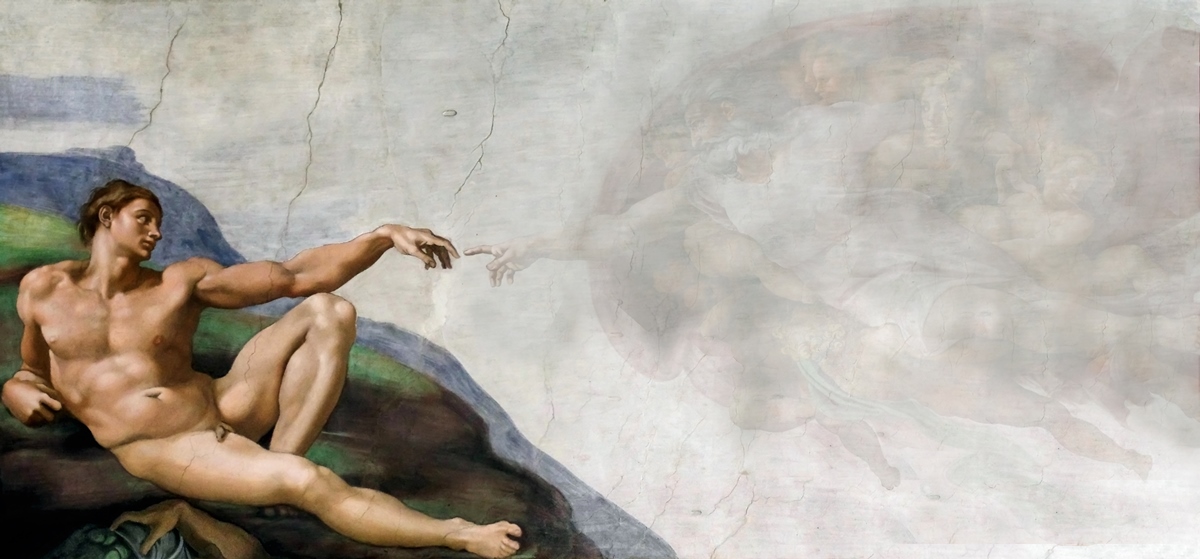 14-16 April 2016
Beane & Regents Halls
Lewis Towers, Water Tower Campus
Loyola University Chicago
In the past decade or more we have seen a number of significant continental thinkers engage with religious themes in ways both productive and insightful. Yet, and in a more focused manner, what can continental philosophy teach us about the Catholic intellectual heritage? How can Catholic teachings – especially those associated with the Ignatian tradition – contribute to the further development of continental thought? This international and interdisciplinary conference aims to address these questions from a variety of angles, hoping to produce a deeper and sustained engagement with both continental philosophical discourses and the Catholic intellectual heritage.
In addition to the paper and panel presentations from scholars in the fields of continental philosophy and the Catholic intellectual tradition, this conference will feature keynote addresses from some major figures in these fields: Jean-Luc Marion, Adriaan Peperzak, John Caputo, Richard Kearney, Robyn Horner, and Thomas J.J. Altizer.
Registration for the conference is now closed.
For more information, please contact: CPCIH@luc.edu
To view the conference program, please click on the following link: Challenge of God Conference Program
For further information on the conference, please check out any of the following links to conference social media:
Hank Center Fall 2017 Events Calendar
Catholic Q&A
Catholicism: Called to Tradition or Revolution?
Wednesday, November 29
7:00-8:30 PM
The Den, Damen Student Center
Students Only
Jesuit Scholastic, Mike Martinez, will lead students in an informal discussion that examines the role of young Catholics in being counter-cultural.