archive
Black Lives Matter Conference: The Building Blocks of Activism: Purpose. Action. Justice.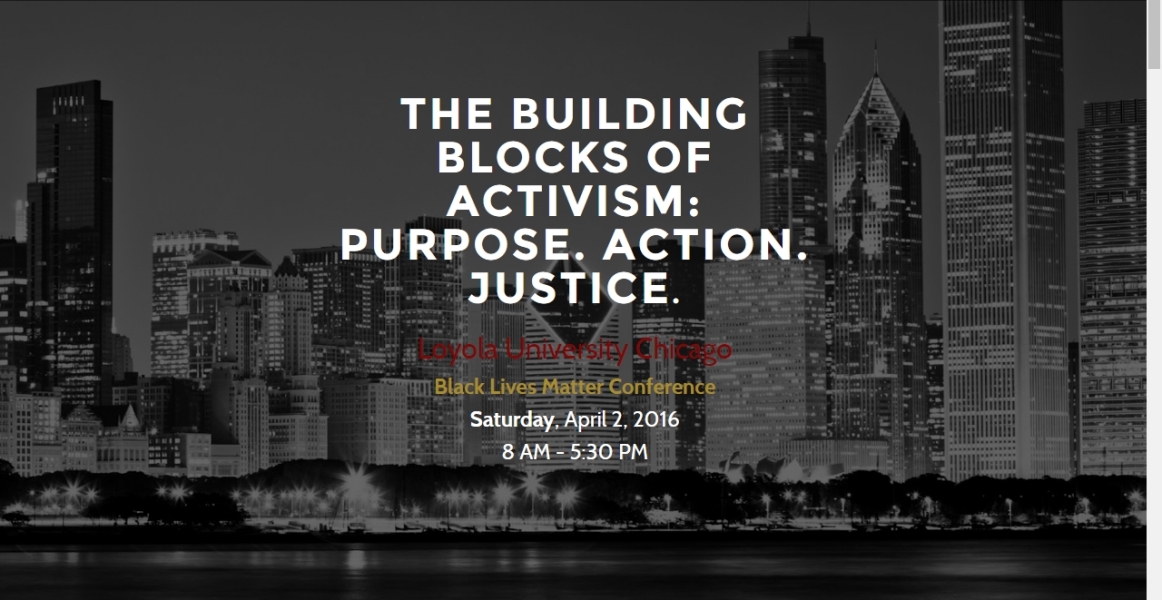 Saturday, 2 April 2016
8:00AM - 5:30PM
Corboy Law Center (25 E. Pearson)
Water Tower Campus, LUC
This event is open to the public, but there is a small registration fee. Please see the conference website for details.
On Saturday, April 2, 2016 Loyola University Chicago will be hosting the first Black Lives Matter Conference (BLMC). We are inviting faculty, staff, and students of our campus as well as the Chicagoland community to engage in this important conversation. The mission of the BLMC is to bring people together to raise consciousness, to empower people, promote healing and to form solidarity. This conference will explore the status of Black Lives in America from an intersectional framework and making sure that we acknowledge and honor that All Black Lives Matter.
For more information on this conference, please see the following links:
Black Lives Matter Conference Website
BLM Conference Event Page (on Facebook)
Conference Twitter Handle: @BLMCLUC
E-Mail Contact: blmloyolaconf@gmail.com