Building Bridges Initiative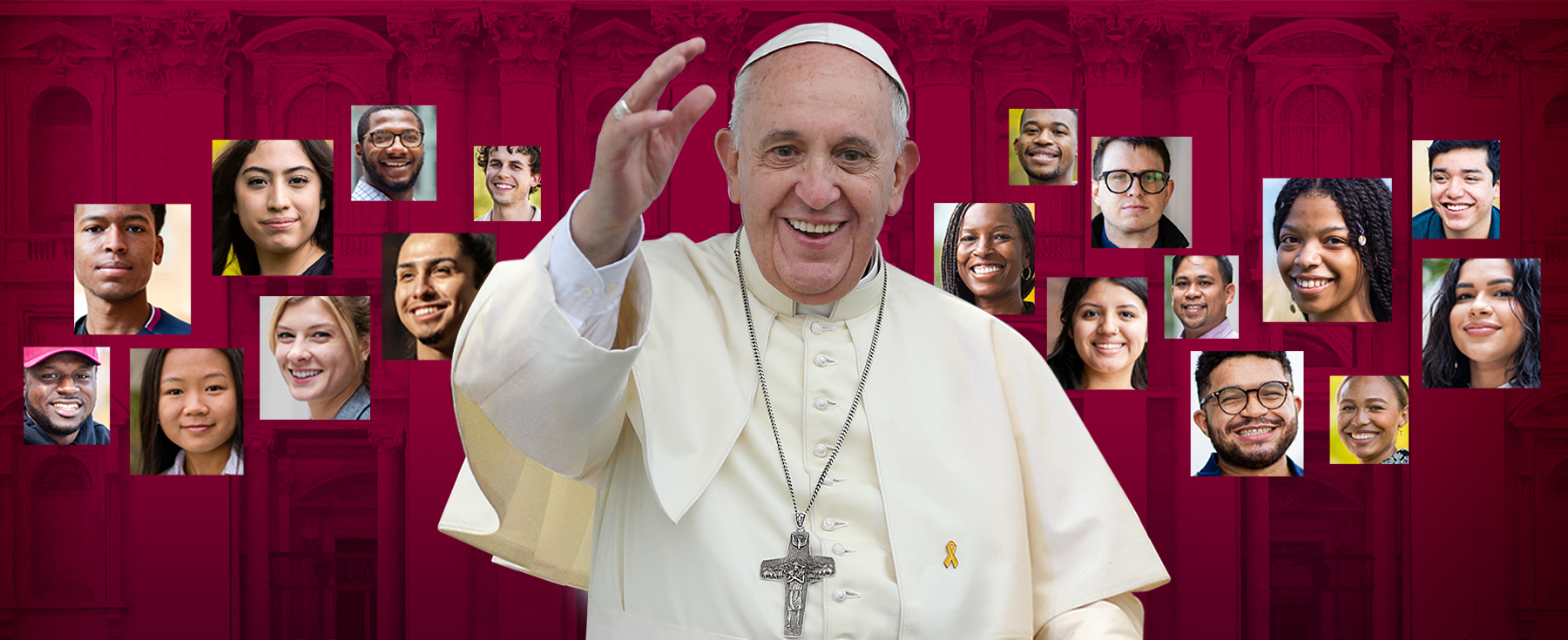 On May 13th, Pope Francis welcomed Hank Center Director, Dr. Michael P. Murphy, and Loyola professors Dr. Peter Jones, Dr. Miguel Diaz, and Dr. Felipe Legaretta to further discuss the Building Bridges Initiative and how the Pope's support will help promote synodality in universities.
In close collaboration with Dr. Emilce Cuda, Secretary of Pontifical Commission for Latin America and Adjunct Professor at Loyola, the objective is to create a variety of experiences--from jointly-taught courses in both the humanities and the hard sciences to working groups to be offered at universities across North and South America. Topics will also focus on several ongoing issues, including migration, energy policy, and the food crisis. The Building Bridges initiative will join other communities, both in in the AJCU network and beyond, to ensure that one intellectual fruit of a university education results in the construction and stewardship of a more just, caring, and sustainable world.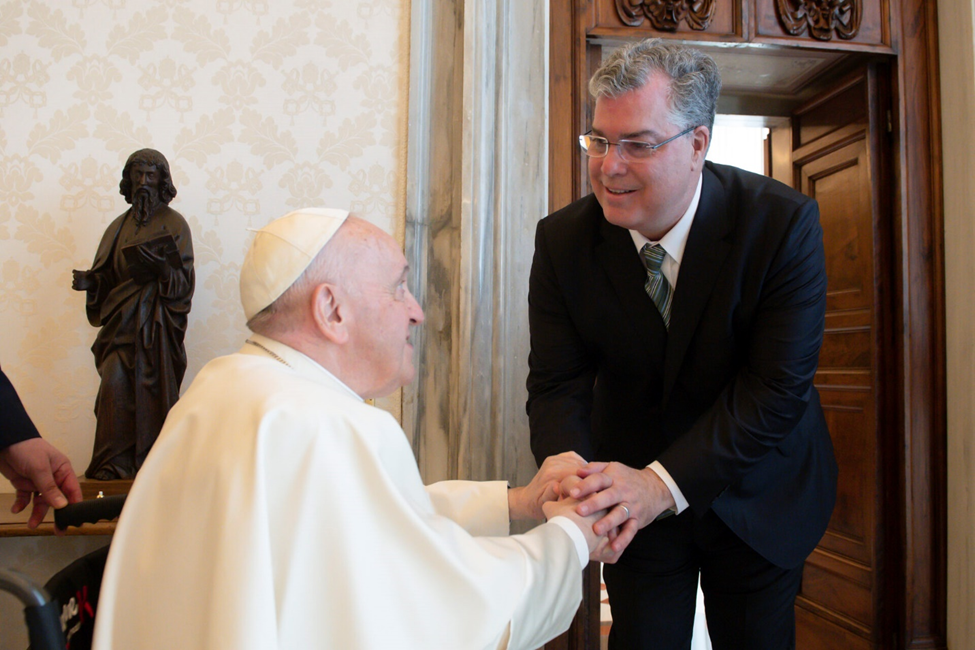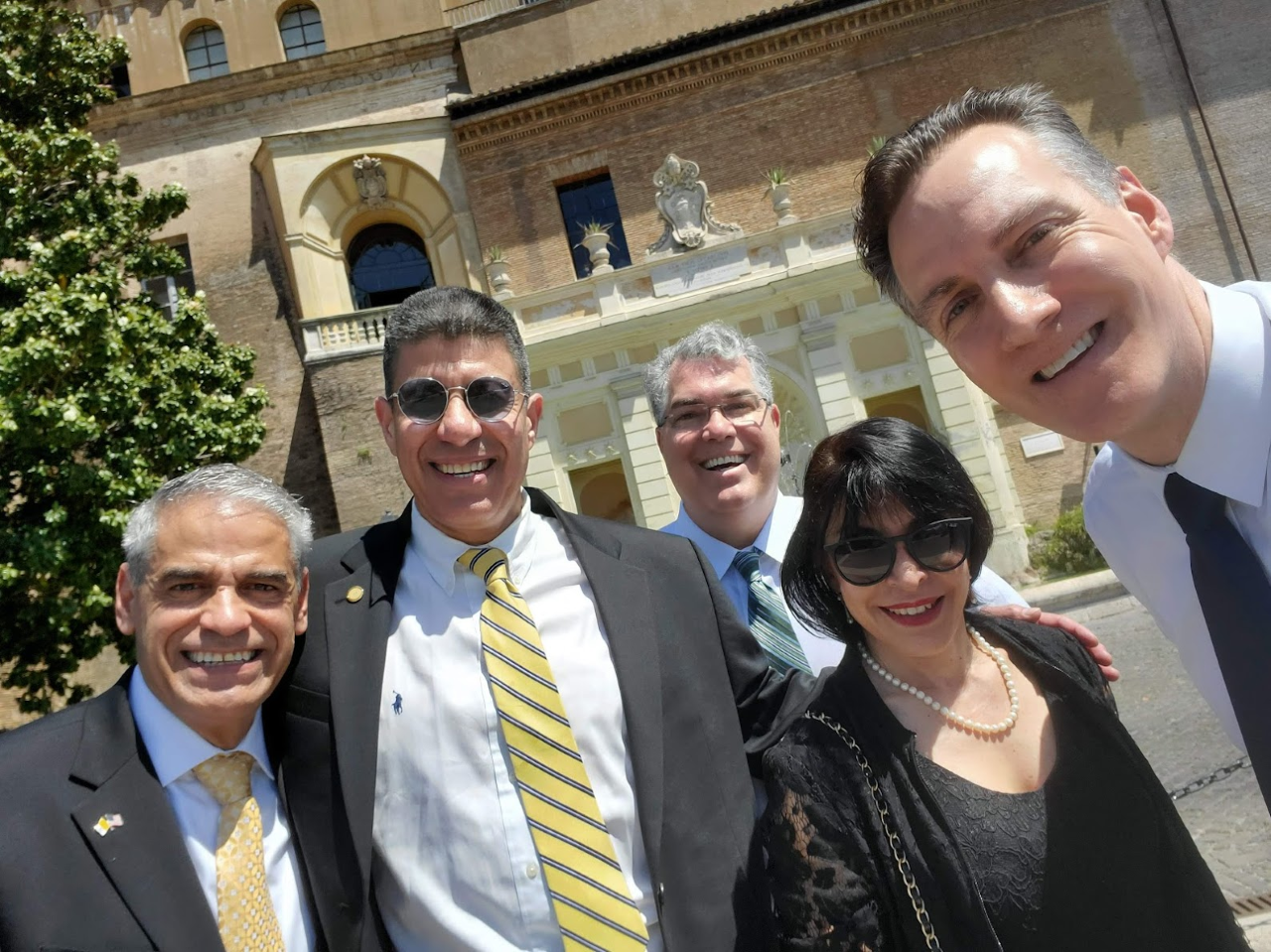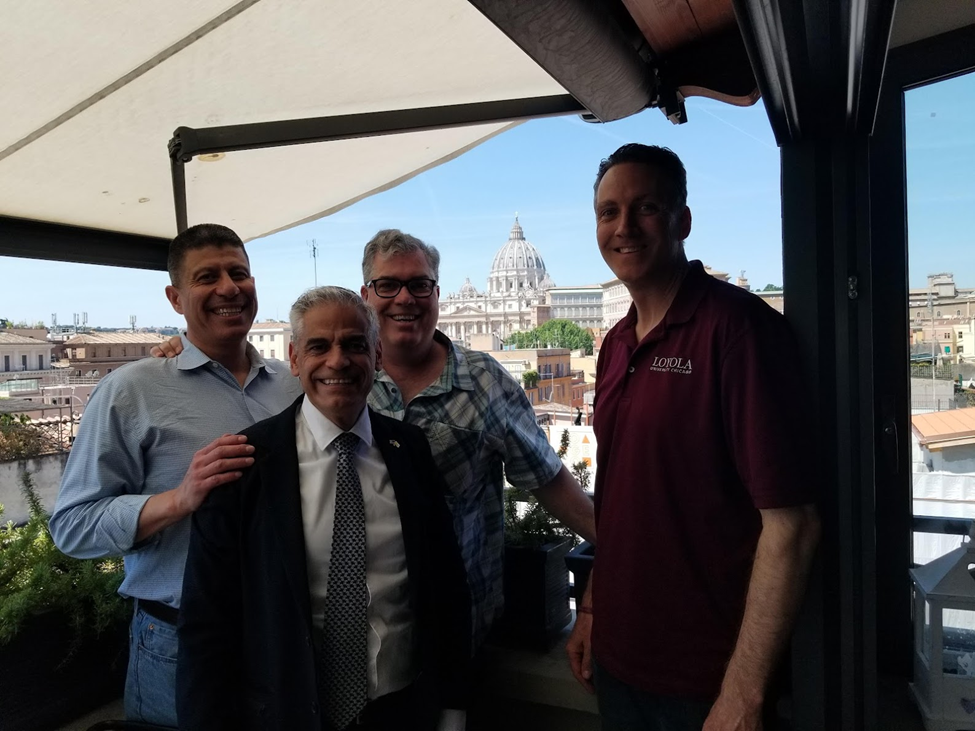 Pope Francis dialogued with university students from across the Americas on February 24, 2022. This historic encounter brought together students from North, Central, and South America, representing Loyola University Chicago along with 57 other universities across 21 countries, to discuss salient challenges of our time. The Pope engaged in dialogue with university students who shared concrete educational projects that seek to justly transform environmental and economic realities. This was just the beginning of the Building Bridges Initiative. If you are interested in being a part of the Building Bridges Initiative, please complete this form: Building Bridges Initiative