Info
Programs
Post Bac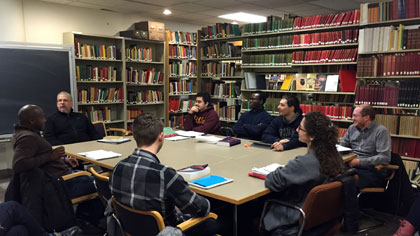 Post-Baccalaureate in Classical Studies
Continue your study of Latin and Greek -- or begin it for the first time. New scholarships available for 2022-2023!!
LEARN MORE
Language Placement
Yes, you CAN take Latin for your language requirement!!
One year of Latin or Ancient Greek fulfills your College of Arts & Sciences language requirement, and if you already took one of those languages in high school, we can work together so you start at the right level for you here at Loyola.
LEARN MORE
150th Anniversary
The Raymond V. Schoder, SJ, Slide Collection
The Loyola University Archives maintains the papers and image collection of Raymond Schoder, SJ, who served as professor of Greek and Latin at Loyola-Chicago from 1960-1981.
Explore ancient civilizations in their broader Mediterranean context from the Bronze Age to the 5th century CE. LEARN MORE