WTC Former Buildings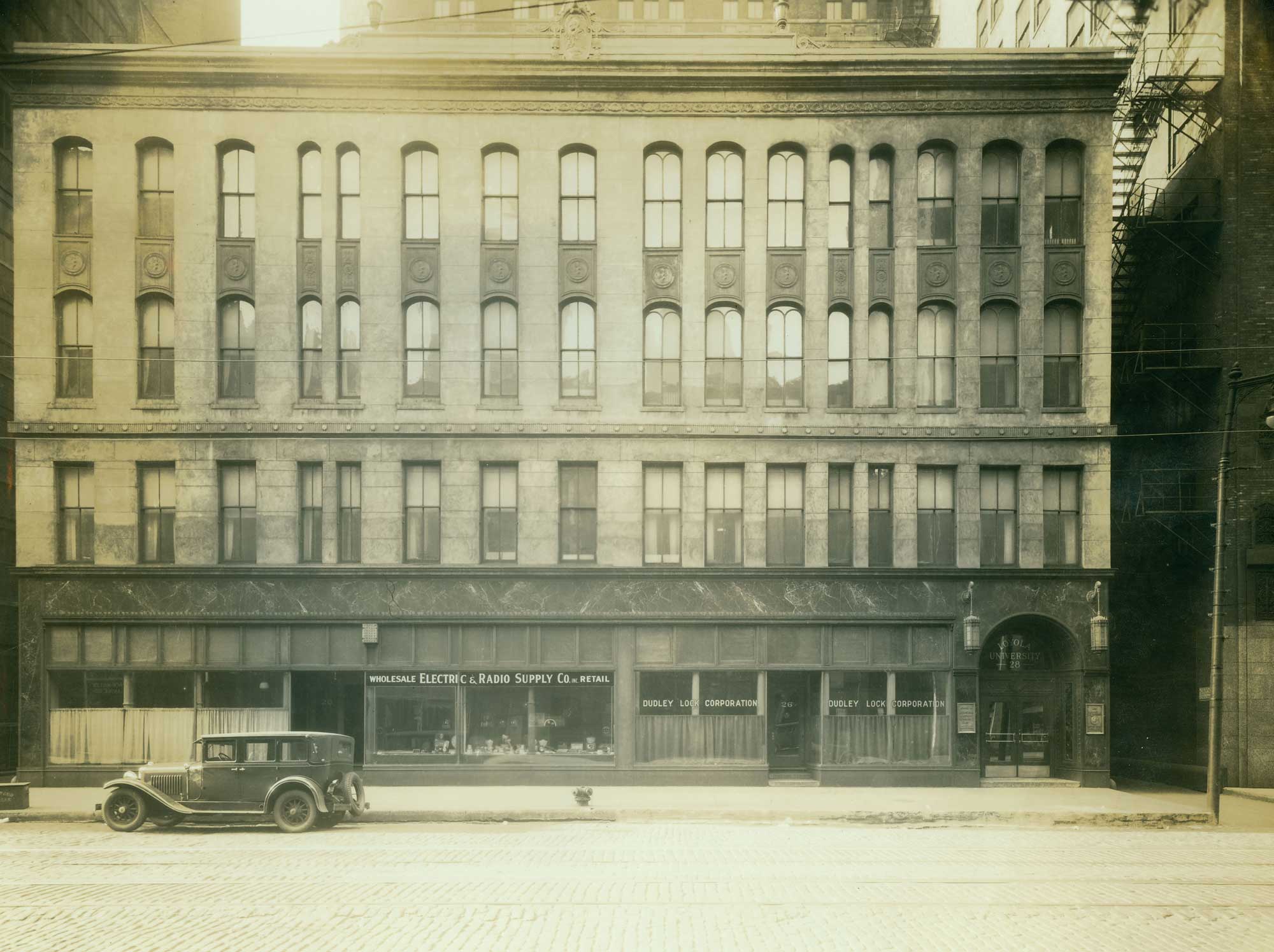 20-28 North Franklin Street (1927-1946)
The first building owned by Loyola for use as the home of the Downtown Campus. The campus stayed at this building for almost 20 years before moving to Lewis Towers.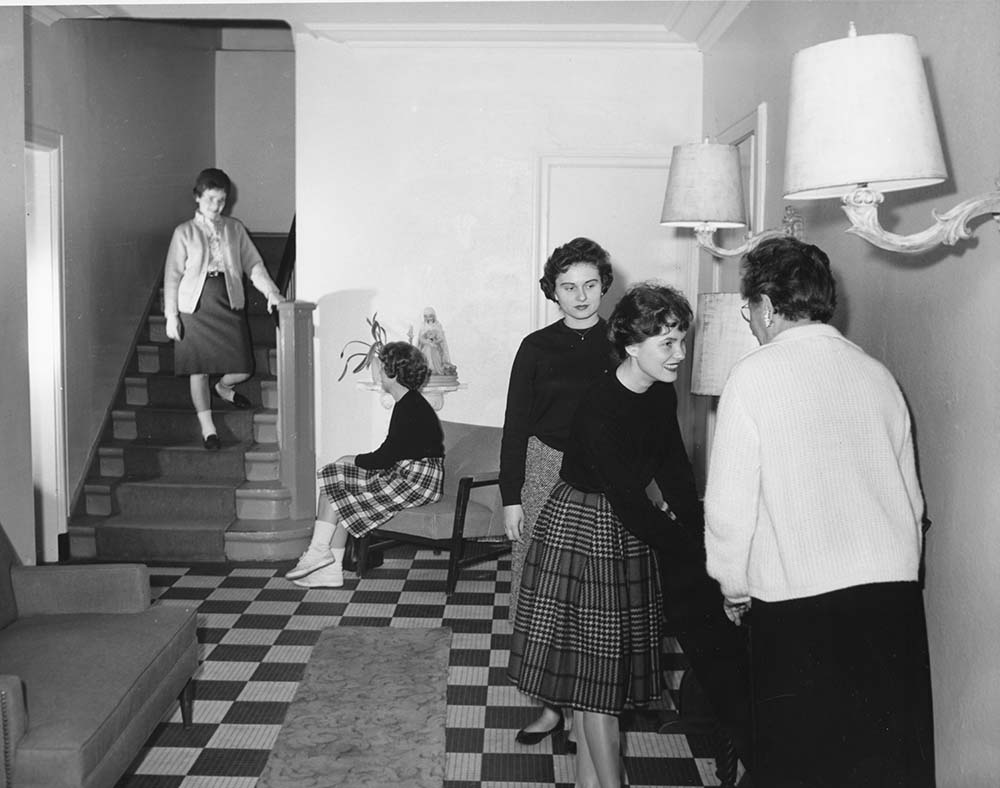 Delaware Hall (1956)
Acquired in 1956 fom Passavant Memorial Hospital, the former nurse's home became the first women's residence hall at Loyola. It was named Delaware Hall after the street that it was located on.
Marquette Center (1962-2003)
Dedicated in 1962 and orignally called the University Center, this building waslater renamed in honor of Jaques Marquette, SJ. It was a 5-story building that included academic spaces as well as gathering spaces for students and faculty. One of the highlights of the building was a mosaic in the Georgetown room by Chicago artist Melville Steinfels - the Spirit of Jesuit Higher Education. Marquette Center was demolished in 2003 to make way for The Clare.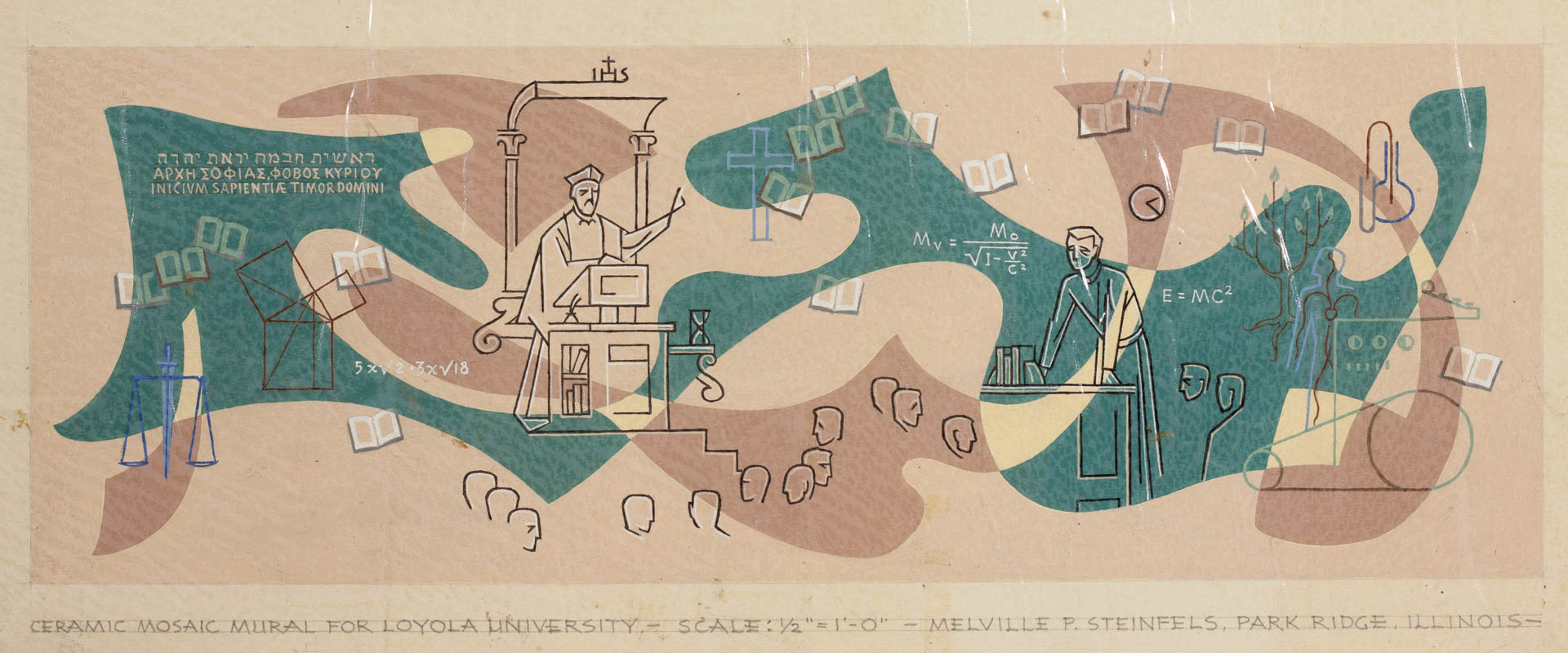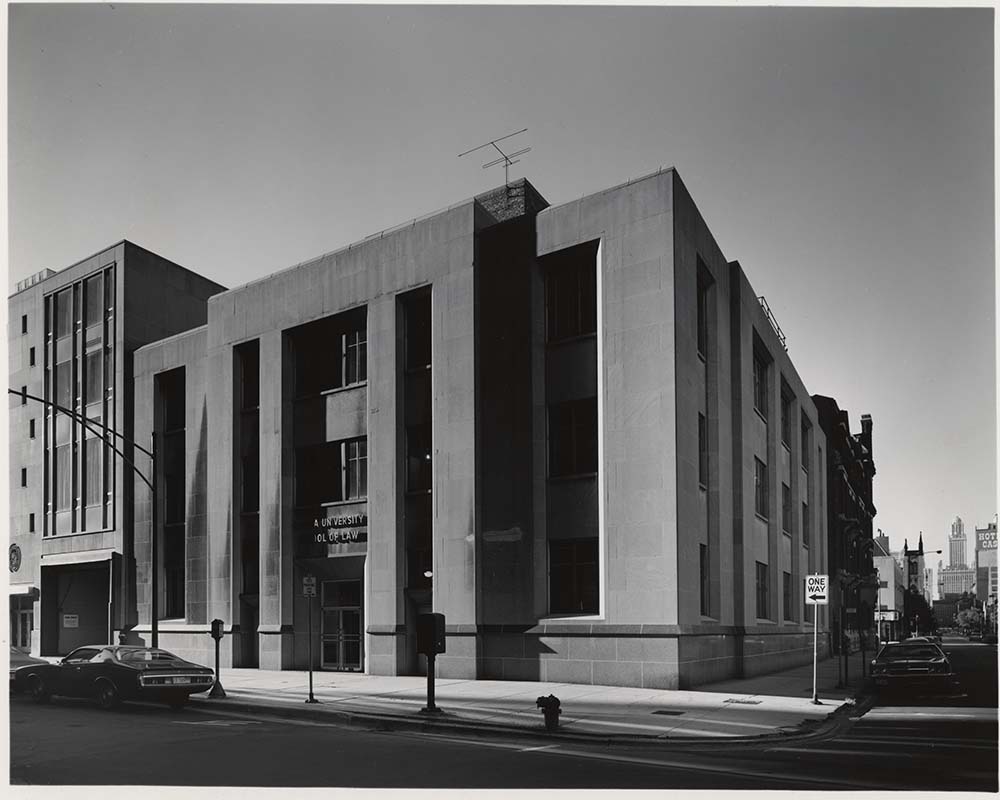 Siedenburg Hall/41 East Pearson Street (1958-2003)
In 1958 the School of Law moved from Lewis Towers into its own building at 41 East Pearson Street. After the School of Law moved in 1980 to its new home at Maquire Hall, the School of Social Work moved into 41 East Pearson Street and renamed it Siedenburg Hall in honor of Frederic Siedenburg, S.J., founder of the School of Social Work. Siedenburg Hall was demolished in 2003 to make room for The Clare.
Further information about Loyola's Water Tower Campus can be found in Loyola University Chicago by Kathryn A. Young and Ashley Howdeshell (The Campus History Series, Arcadia Publishing, 2020). Available at https://www.arcadiapublishing.com/Products/9781467105590 .