About Us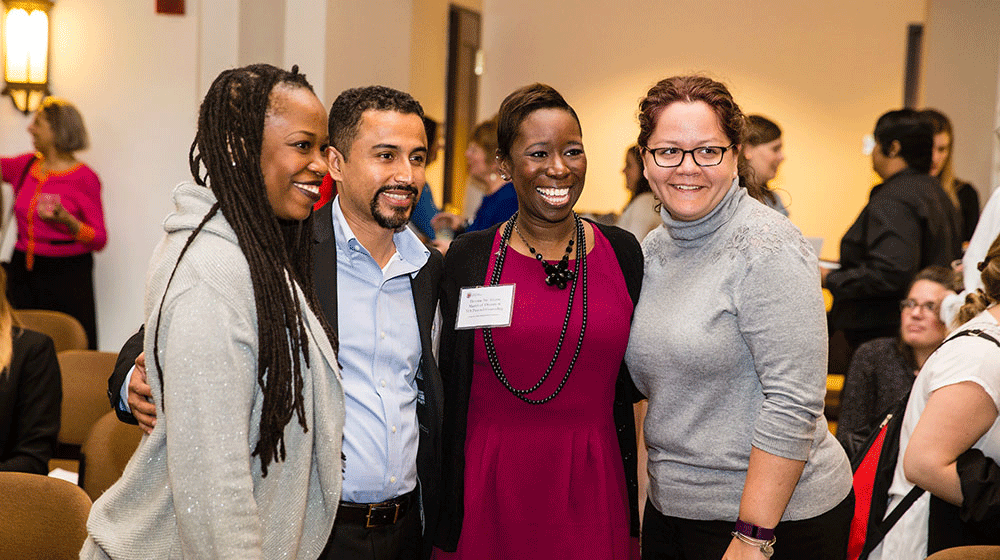 The Institute of Pastoral Studies (IPS) educates adults for professional ministry, spiritual development, and faith-based leadership in diverse professions. Through their course of study, personal integration, and spiritual formation, students develop real-world knowledge and skills in theological reflection, ministerial practice, and ethical judgment.
Which Program is Right For Me?
What sets IPS apart?
A wide range of Graduates Degrees and Certificates in the areas of Ministry, Social Justice, Counseling, and Spirituality, with options to specialize in such areas as Spiritual Direction, Chaplaincy, Digital Communications, Social Enterprise, and more.
Overlapping curricula among these programs ensure an extraordinary diversity of student background, experience, and goals are present and brought forth in each class.
Extensive online course, certificate, and degree options (most degrees and certificates can be completed entirely online!) in addition to a robust selection of professional development and continuing education opportunities.
Diverse and international students and faculty with multicultural ideas and viewpoints, a wide range of life experiences and professional goals, and a commitment to integrated personal formation to enable their integrated service in the future.
An experience-based adult model of education valuing students' personal and professional backgrounds as an essential dimension of the curriculum: IPS will help you reflect theologically on your experiences and context so that you can discern the wisdom embedded there and faculty will encourage you to cultivate your voice, wisdom, and leadership skills.
A university setting giving students access to interdisciplinary professional graduate offerings across such areas as social work, communications, business, law, and environmental sustainability. Learn more about Graduate Professional Programs!
A formation component facilitating integration through Contextual Education of course content, personal experiences, and ministerial/spiritual identity through pastoral counseling, spiritual direction, and identity integration.
A superb metropolitan location offering countless professional development opportunities for students through internships sites, field education placements and practicums close to IPS' location in the heart of Chicago at the Water Tower Campus.
IPS is the hub of a global network that includes universities around the world and strong relationships and partnerships with several organizations, both within and beyond the institutions of the Roman Catholic Church. Amplifying and extending this status is the central IPS leadership of the Building Bridges North-South event, which brought together students from across the Americas into new relationships and from which student representatives dialogued with Pope Francis. This work continues and expands today as the Building Bridges Initiative.