Faculty & Staff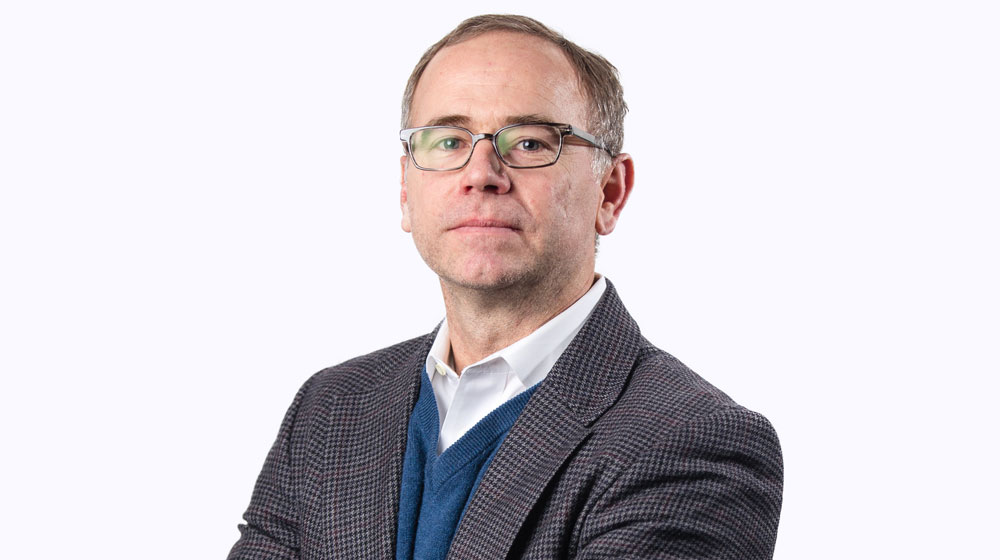 Daniel P. Rhodes, ThD
Title/s: Clinical Associate Professor, Faculty Coordinator of Contextual Education
Office #: WTC-LT #634
Phone: 312.915.7492
Email: drhodes1@luc.edu
CV Link: CV_Daniel_Rhodes
About
Dr. Rhodes holds an M.Div and a ThD from Duke University Divinity School. His work focuses on the intersection of political theology, ecclesiology, and ethics. His most recent book with Tim Conder Organizing Church: Grassroots Practices for Embodying Change in Your Congregation, Your Community, and Our World (Chalice Press, 2017)focuses on community organizing and congregational renewal. He is also the Editor-in-Chief of The Other Journal.
---
An Interview with Dr. Daniel P. Rhodes
IPS: How can IPS, a top graduate school educating future leaders and ministers, equip its students with important skills that come from getting an excellent contextual education?
Dan Rhodes: There is no doubt that the field of ministry is changing. As a result, current and future leaders and ministers will find that they need multiple skill sets and the ability to adapt rather quickly if they are going to serve effectively. While classroom instruction will continue to be very important, and knowledge of the theological tradition even more so, integrating this study with a rich contextual education the Institute of Pastoral Studies at Loyola is uniquely equipped to train ministers and leader for this new environment.
Offering on-the-ground experience and guided training in the skills of discernment, organization, and revitalization, studying at IPS provides students with not only the best theological training but also provides them with real experience in how that training hits the ground in real communities and in best practices. Additionally, if you consider the rich context of the city of Chicago, you quickly realize there is no place like IPS that provides the quality of training in merging deep theological development with innovative ministerial practice.
At heart, I think, contextual education trains students to attend closely to the concrete reality of their community allowing them to cultivate pastoral skills and practical awareness. Even more, an effective process of contextual education locates students within the texture of a living community and tradition so as both to significantly shape them theologically and to equip them to minister and lead in a post-Constantinian era.
IPS: Why is it crucial for IPS graduates to develop the ability to embrace and righteously evaluate a variety of contextual situations they will encounter?
Dan Rhodes: Times of transition are always challenging. Too often, however, it seems that ministers and church leaders are inclined to respond with fear and anxiety to the changes happening around them. In contrast, I think we must come to see that the challenges of this time also open up new possibilities. By training our students to read their context closely and to bring the tradition to bear on that context, the graduates of this program, hopefully, will go on to discover new opportunities for ministry within the conditions they face. Have had the chance to practice how to faithfully and creatively engage in multiple situations, I think they'll be better prepared to know how to proceed when the way forward is not exactly clear. In short, this is nothing other than learning how, on a very concrete level, to practice the theological virtue of hope.
IPS:How can IPS leaders and ministers master the ability to come up with the right methodologies and solutions while applying them to advance the common good in the communities they serve?
Dan Rhodes: One thing, I think, students will quickly learn is that there is never one method or one universal solution that can simply be applied to all relational issues or problems. However, by engaging with real-life case studies teamed with collective and individual critical reflection, I think those training for ministry can begin to intimate the always fuzzy process of discerning what actions are faithful and good in a particular situation. Through such training, my hope is that our students will learn how to improvise in a way that draws off of profound theological habituation, remains open to the leading of the Spirit, and relies on all of the voices and talents given to the church.
IPS: How can the contextual education help with educating IPS students become leaders and ministers with strong personal and professional ethics?
Dan Rhodes: I have already mentioned at several points how imperative it is that students cultivate theologically informed virtues. My sense is that for the next generation of leaders this will become more and more important. This is not because the prior generation did not need virtues or because they did such a remarkable job remaining faithful, but it is because within the changing field of ministry these new leaders will likely find themselves in hybrid, interdisciplinary, and bi-vocational positions. Therefore, if they are to avoid the trend toward isomorphism, then they will need to be deeply shaped theologically and will continually need to be refreshed in this formation. At the same time, however, I think such formation will allow them to discover possibilities for innovation, acting as leaven in all kinds of new areas and fields—social entrepreneurship, community organizing, and new possibilities in spiritual direction and healthcare just to name a few.
IPS: What is your teaching philosophy?
Dan Rhodes: My goal in teaching people preparing to enter ministry is to help them to become witnesses of the gracious love of God. In doing so, I want to invite them to see how revolutionary the work of discipleship and ministry are in a world lost to violence, endless competition, injustice, and death. Providing a context in which students can engage with the issues our church and society face, while leading them through how those before them have sought to answer similar questions, I hope to equip them with the knowledge and skills needed to help the church be more faithful and to be agents of redemption in a complex, pluralistic, and needy culture.
IPS: What are your research interests?
Dan Rhodes: I have a wide range of research interests but they mainly tend to focus on issues of political theology, broad-based community organizing, ecclesiology, capitalism and Christianity, globalization and pluralism, sovereignty, and virtue ethics.
IPS: What attracted you to IPS?
Dan Rhodes: What initially attracted me to IPS was the opportunity to work with future ministers and church leaders in an ecumenical and innovative atmosphere. What made IPS even more appealing was the thoughtful and devoted faculty and the energetic, diverse, and talented student body. As someone interested in congregational life and community organizing, the prospect of being in Chicago was simply the icing on the cake.