archive
IPS approved for membership in Catholic Health Association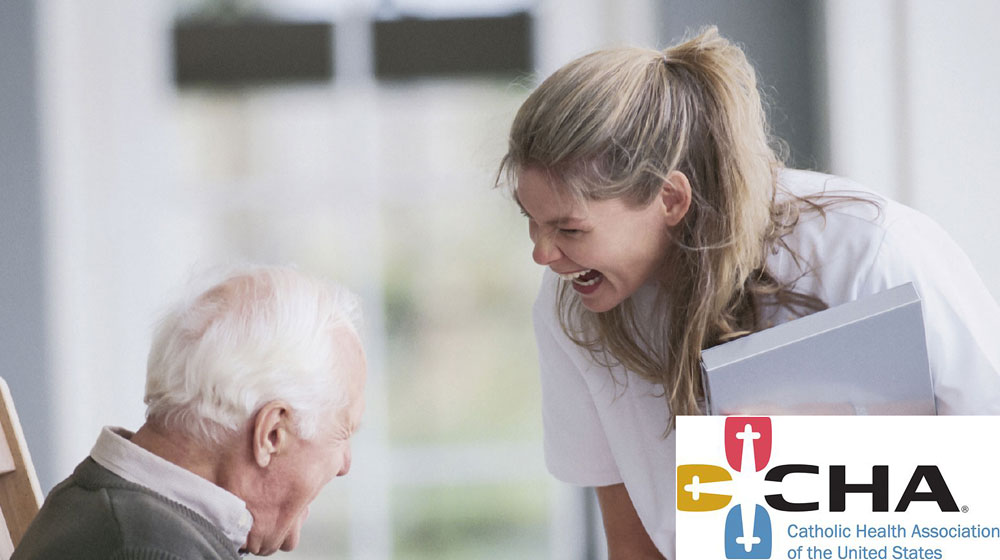 Comprised of more than 600 hospitals and 1,400 long-term care and other health facilities in all 50 states, the Catholic Health Association joins together the largest group of nonprofit health care providers in the nation. As an organization, the CHA plays an important national role in political advocacy, transformative development, inter-organizational cooperation, and fellowship.
As a member of the Catholic Health Association, IPS hopes to draw on its principles of ministry, spiritual leadership, faith-based social engagement, ethics, and service, to join in raising a collective passionate voice for compassionate care in America. IPS Professor Therese Lysaught, who specializes in Catholic moral theology and health care ethics, had this to say about the membership: "We welcome this new opportunity to build on our long-time partnerships with CHA and to support the important work they do to advance the Catholic health care ministry by helping to train the next generation of Mission Leaders, chaplains, and ethicists for Catholic health care." Along with Dr. Lysaught and all the faculty, staff, and students of IPS, we welcome this exciting development.
More Featured Stories
Women in STEM

Loyola's Girls Who Code chapter aims to provide a space for young women to learn, teach, and explore coding in an inclusive and supportive environment.


Archdiocese of Chicago

In honor of his elevation to the College of Cardinals, Cardinal Blase Cupich received a hand-carved processional cross from Loyola President Jo Ann Rooney, JD, LLM, EdD, on behalf of the University community.


Quinlan School of Business

Students from across the Quinlan School of Business engaged in a lively and interactive dialogue with leading social entrepreneur Mark Hanis as part of a leadership conversation series hosted by the Baumhart Center for Social Enterprise and Responsibility.