LSC Administrative Buildings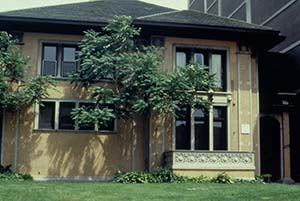 Burrowes Hall
Also known as the Yellow House, President's House, and Alumni House, Burrowes Hall was acquired by Loyola as part of the affiliation with Mundelein College. It currently houses offices for the president and provost of Loyola as well as offices for Institutional Research, Faculty Administration, and Mission & Identity.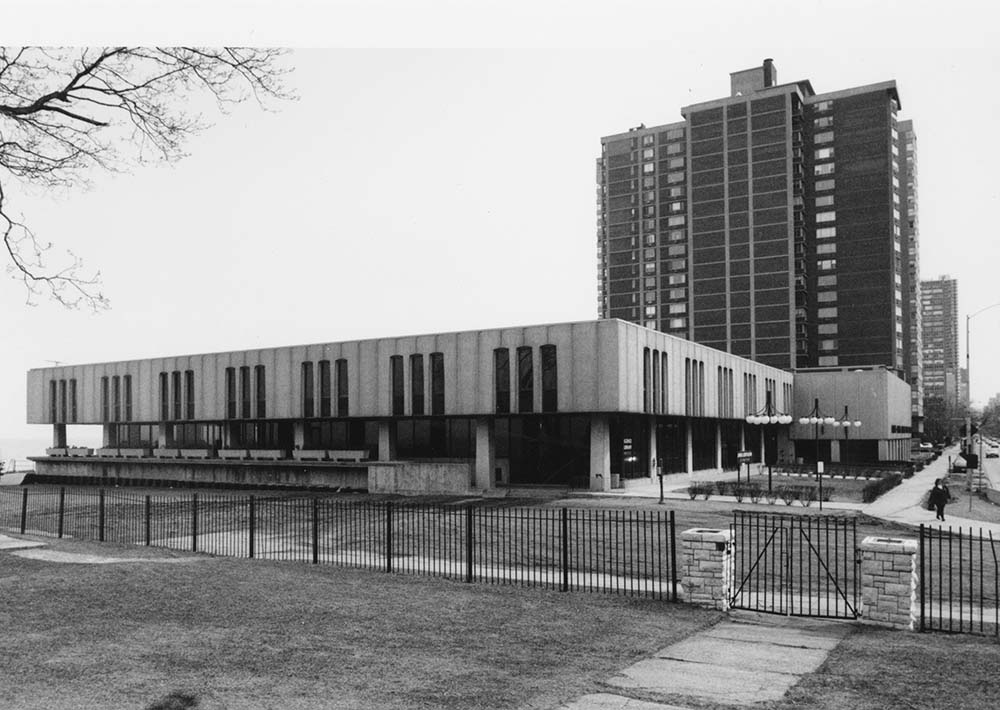 Sullivan Center (1967)
Originally called the Learning Resource Center, Sullivan Center was built to be Mundelein College's library. Following Mundelein College's affiliation with Loyola, Sullivan Center became the science library and first home of the Ann Ida Gannon, BVM, Cener for Women and Leadership. It now serves as a student resources center, housing such departments as admissions, international study, and the bursar's office.
Granada Center (1991)
Built in the 1920s, the Granada Theater served as a theater, cinema, and concert and dance venue until 1982, when it closed. In 1991, Loyola built a multi-use building on the land formerly occupied by the theater housing a residence hall, parking garage, stores, and university offices for departments such as Information Services, Community Relations, Human Resources, Campus Safety, the Graduate School, and Research Services. The building was named the Granada Center after the Granada Theater.
Coffey Hall (1962)
Named for Sister Mary Justitia Coffey, BVM, Coffey Hall was the first residence hall for Mundelein College. Following Mundelein's affiliation with Loyola, it was used as a residence hall before being renovated into offices in 2010 for departments displaced by the demolition of Damen Hall.
Sherry Hall
Further information about Loyola's Lake Shore Campus can be found in Loyola University Chicago by Kathryn A. Young and Ashley Howdeshell (The Campus History Series, Arcadia Publishing, 2020). Available at https://www.arcadiapublishing.com/Products/9781467105590 .