LSC Former Buildings
Over the years, several buildings on the Lake Shore Campus have been demolished and replaced with new buildings.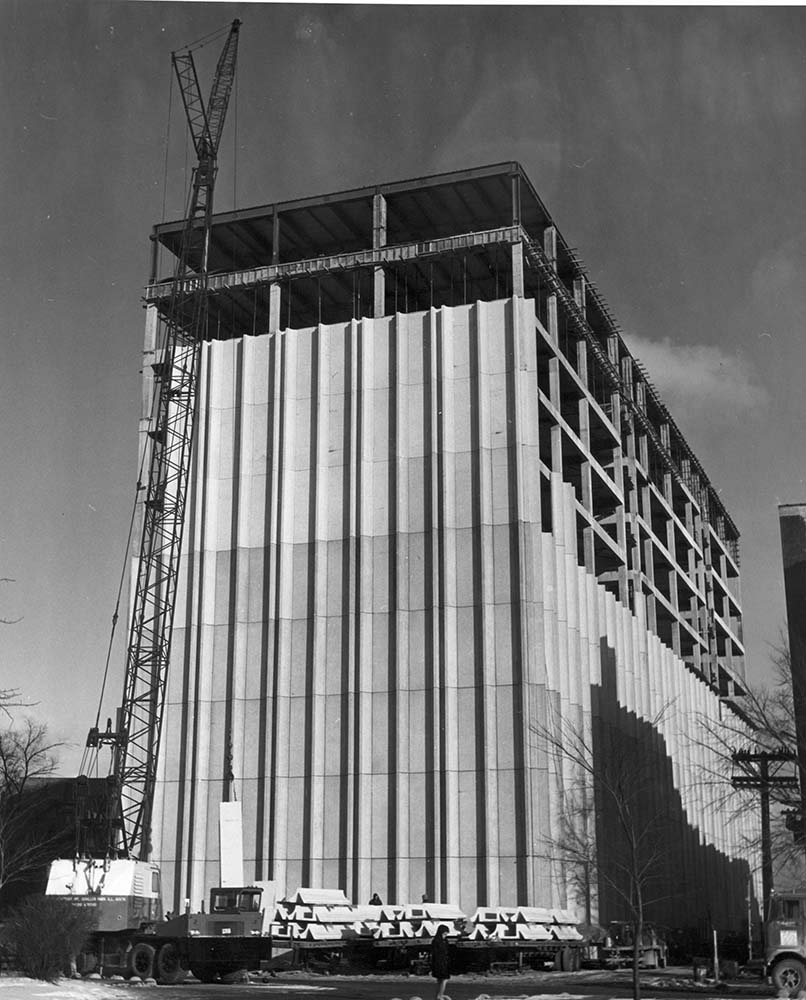 Damen Hall
(1966-2010, replaced with Cuneo Hall)
Built in 1966 as part of Loyola's preparation for the centennial in 1970, Damen Hall was a 10-story academic classroom and laboratory building. It was designed in the Brutalist architecture style and was very different from previous campus buildings.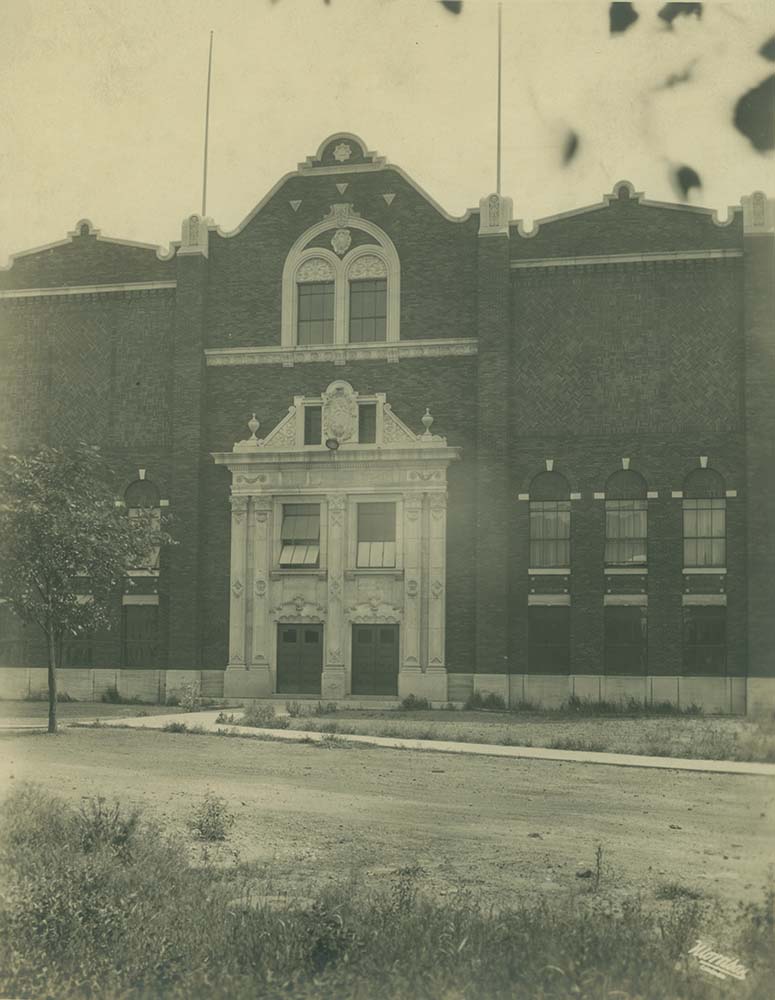 Alumni Gym
(1924-2011, replaced by Damen Student Center)
Designed by architect Paul V. Hyland, donations from alumni helped to partially fund the construction of the building. It included an indoor running track, basketball courts, and a swimming pool in addition to offices for the athletics department.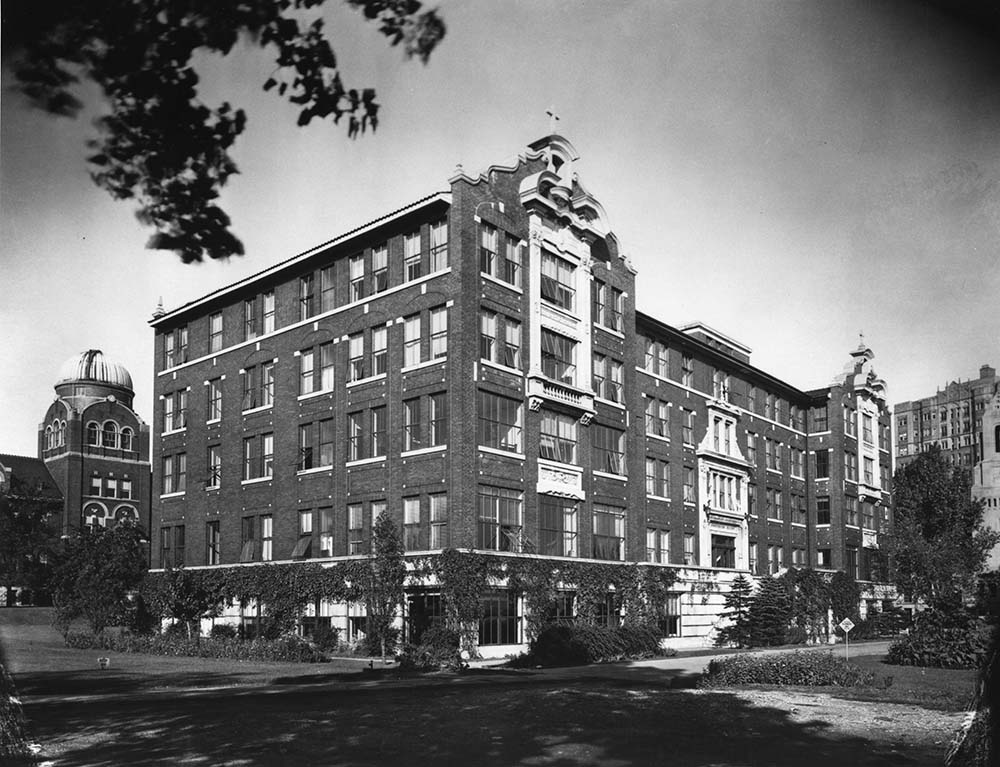 Administration Building/Jesuit Residence
(1922-2008, replaced by East Quad and Information Commons)
Built in 1922, the Administration Building housed the administrative offices, the residence for the Jesuit community, classrooms, and the original library of Loyola University.
Wilson Hall
Stebler Hall
Lewis Hall
Further information on Loyola's Lake Shore Campus can be found in Loyola University Chicago by Kathryn A. Young and Ashley Howdeshell (The Campus History Series, Arcadia Publishing, 2020). Available athttps://www.arcadiapublishing.com/Products/9781467105590