LSC Student Recreational and Athletics Buildings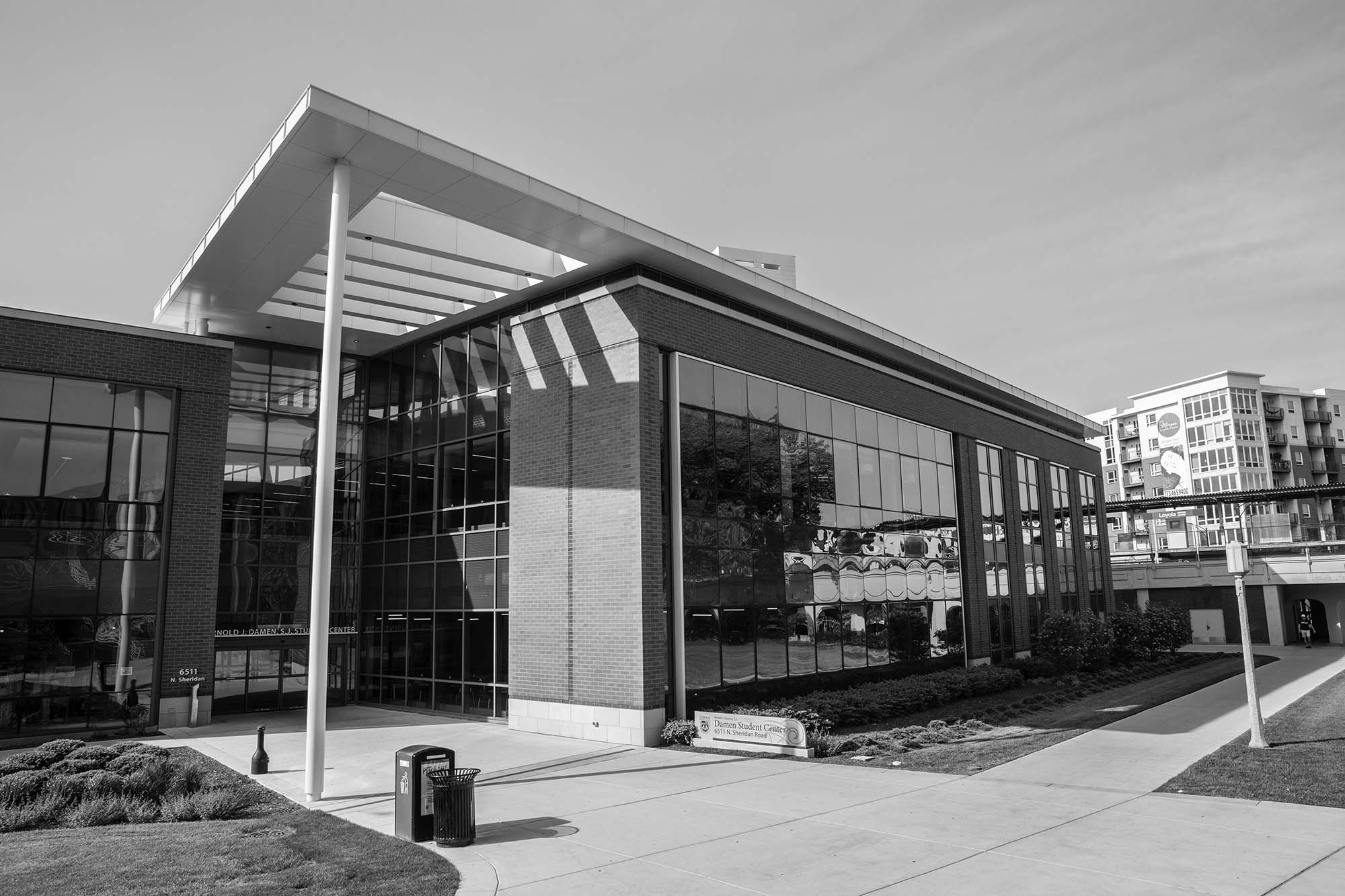 Damen Student Center (2013)
Named for the founder of St. Ignatius College/Loyola University, Arnold J. Damen, SJ, the Damen Student Center opened in 2013 on the location of the old Alumni Gym. It houses a food court, student lounges, religious spaces for faith groups, offices for student organizations, and the Division of Student Development.
Halas Sports Center (1982)
Dedicate in 1982 as a recreational athletics facility for students, staff, and faculty, the Geroge Halas Jr. Sports Center is named in honor of George "Mugs" Halas, a College of Commerce (School of Business) alumnus and the sone of George S. Halas, founder of the Chicago Bears.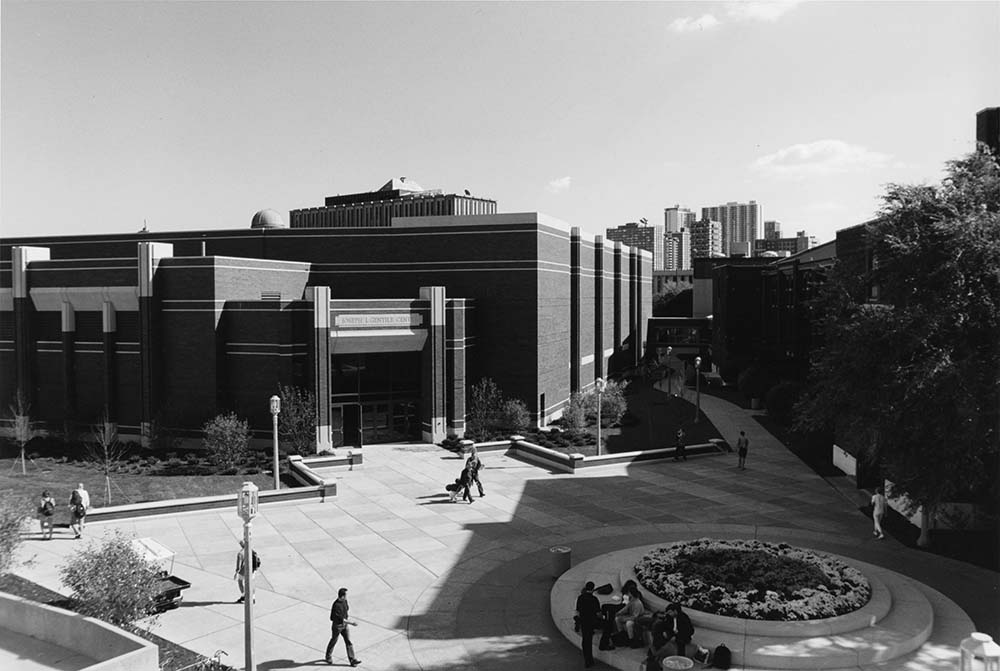 Gentile Arena (1996)
Named for al alumnus from the class of 1948, The Joseph L. Gentile Center replaced Alumni Gym as the home court for Loyola basketball in the 1996-1997 season.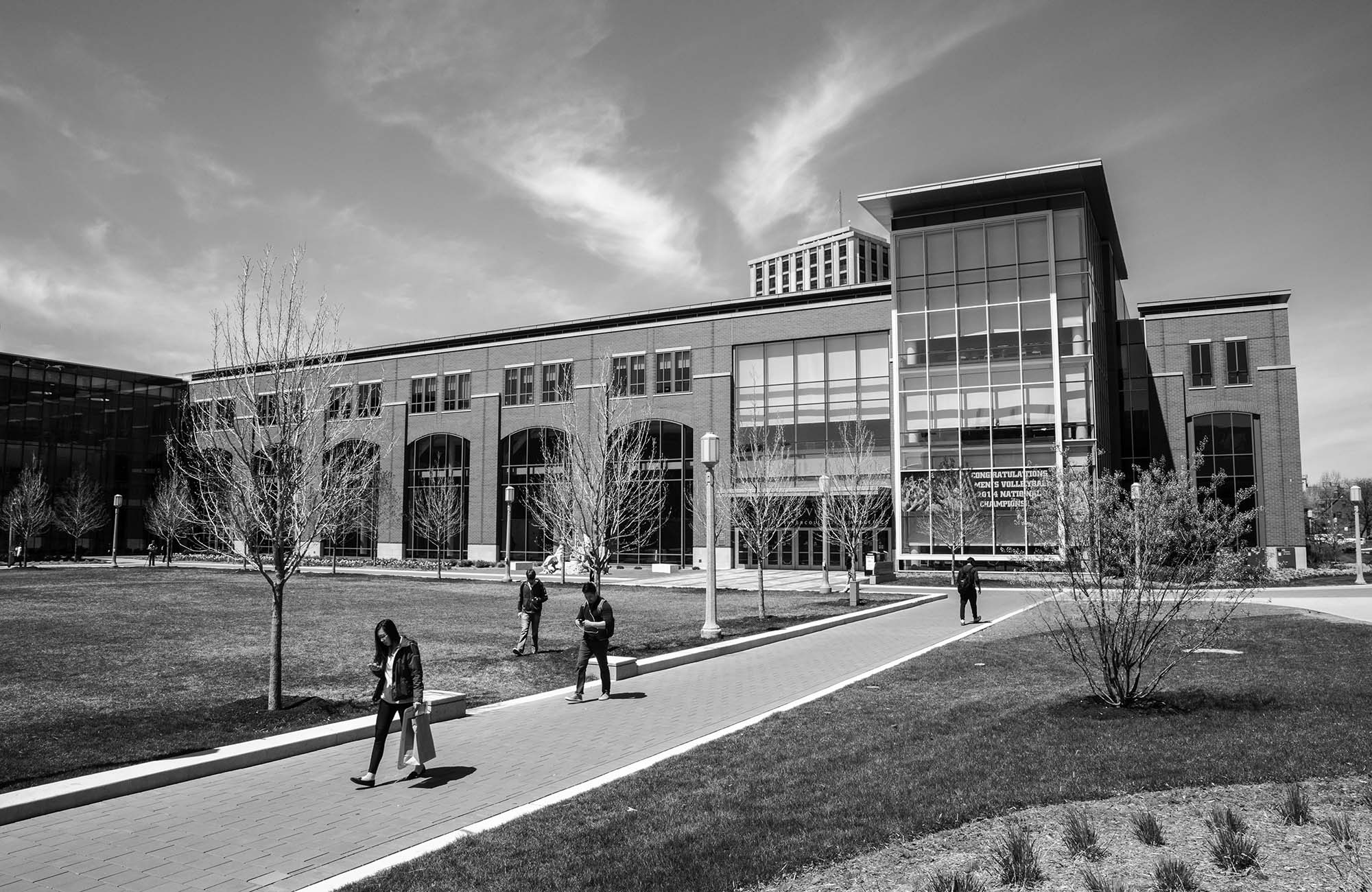 Norville Center (2011)
Named for Loyola trustee and former Rambler basketball player Allan Norville (class of 1960), the Norville Center for Intercollegiate Athletics opened in 2011. It features offices for the Athletics Department as well as training facilities for the Rambler athletic teams.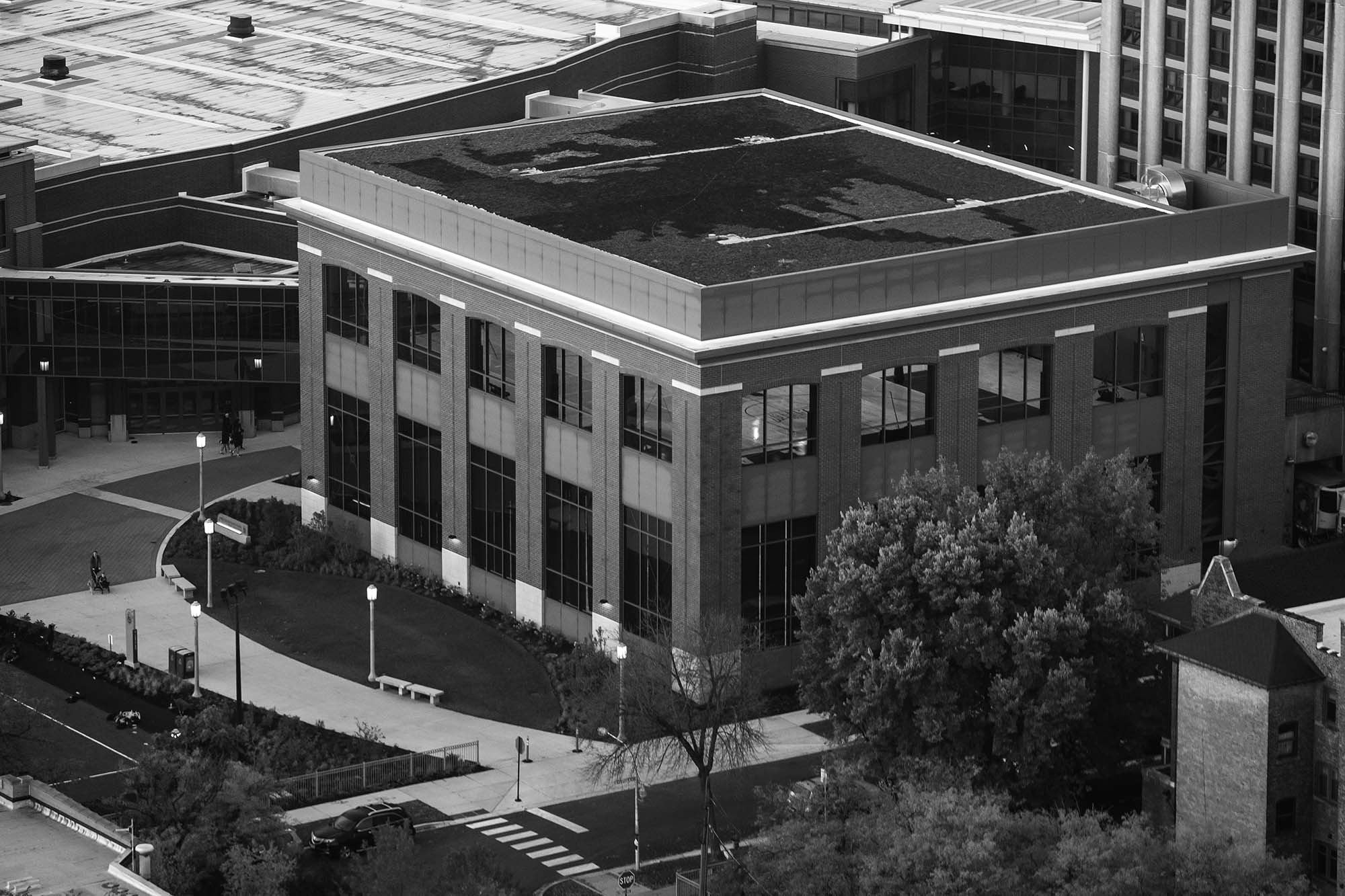 Alfie Norville Practice Facility (2018)
Named in honor of Allan Norville's late wife, Alfena, the Alfie opened in 2018 and provides practice space for the Rambler basketball and volleyball teams. A skywalk connects it to the Norville Center.
Further information about Loyola's Lake Shore Campus can be found in Loyola University Chicago by Kathryn A. Young and Ashley Howdeshell (The Campus History Series, Arcadia Publishing, 2020). Available at https://www.arcadiapublishing.com/Products/9781467105590 .