There's more to a legal education than mastering "black letter" law.
Loyola's Juris Doctor (JD) program combines the academic rigor you expect with the practical experience you'll need to rise above the competition. Working with our nationally-recognized faculty, you'll learn to effectively apply the law to real-world scenarios. As a Loyola graduate, you'll be prepared for practice from day one, ready to meet (and exceed) the demands of prospective clients and employers.
Our commitment to you
Upon graduation with a JD degree from Loyola, you will possess the following knowledge, skills, and professional values necessary to commence the ethical practice of law:
Knowledge
You will be proficient in substantive and procedural law, including the influence of the administrative state, political institutions, and other academic disciplines.
Skills
You will be able to:
Utilize skills derived from participation in supervised live-client experiences, externships, or litigation and transactional practice simulations, such as interviewing, counseling, negotiation, mediation, fact development and analysis, problem solving, design thinking, trial practice, document drafting, and collaborative work
Determine your clients' needs and objectives
Determine relevant facts and understand their relevance to your client's legal position
Conduct legal research
Analyze and apply relevant legal principles
Find solutions to legal problems
Communicate legal concepts clearly and effectively, both orally and in writing
Professional Values
You will have a solid foundation that will prepare you to use your knowledge and skills to promote truth, justice, and the rule of law. You will be able to:
Integrate professional values
Exercise ethically responsible judgment in your legal practice and your work within the legal system
Understand the rules, ethics, and values of the legal profession, such as honesty, civility and work-ethic
Know the significance of a commitment to your clients and to the legal system
Understand the importance of using your knowledge and skills in the service to those less fortunate
and in need of legal assistance
By the numbers
9
NUMBER OF CERTIFICATE PROGRAMS AVAILABLE TO STUDENTS
89%
OF LOYOLA JD GRADUATES ARE EMPLOYED WITHIN 10 MONTHS OF GRADUATION
7
NUMBER OF STUDENT-RUN JOURNALS
Curriculum
In your first year at Loyola, you'll work closely with our highly regarded faculty to learn the art of legal analysis and foundations of the American legal system. You're also eligible to choose an elective course of interest to you. If you decide to specialize, our programs offer everything you need.
First Year Fall Semester
Civil Procedure (4 credits)
Civil Procedure provides an introduction to and analysis of the concepts and doctrines that govern the procedure followed in civil litigation.
Property (4 credits)
Property is the study of interests in land and personal property, emphasizing the modern law of donative transfers, estates and future interests, co-tenancy, conveyancing, and land title assurance.
Torts (4 credits)
Torts introduces the substantive law governing compensation for injuries to property and to the person, including negligence, malpractice, intentional wrongs, strict and products liability, and invasions of personal integrity.
Legal Writing (2 credits)
Legal Writing I focuses on analyzing and applying legal authorities to particular fact situations. Through a series of legal memoranda writing assignments, students develop their analytical and writing skills.
Professional Identity Formation (1 credits)
Professional Identity Formation prepares students to be accomplished and ethical leaders in the legal profession and the larger community. Course objectives include recognition and elimination of personal bias and creating awareness of how diversity and inclusion of others is critical to professional development and success in the practice of law.
First Year Spring Semester
Constitutional Law (4 credits)
Constitutional Law is an introduction to the United States Constitution. Subjects include the role of the United States Supreme Court, federalism, and separation of powers.
Contracts (4 credits)
Contracts provides an analysis of the formation, transfer, and termination of contract rights and duties, and the legal and equitable remedies available upon breach of contract.
Criminal Law (3 credits)
Criminal Law utilizes primarily statutes to examine principles that apply to many crimes, explaining the elements of specific crimes, and explores theories of punishment.
Legal Writing II (2 credits)
Legal Writing II builds on the basic writing, analysis, and research skills learned in Legal Writing I and introduces persuasive writing skills.
Perspective Elective (2-3 credits)
Students can choose from an elective course that examines perspectives on the law and justice. All students must complete a perspective elective before graduation.
Second Year Fall Semester
Legal Writing III (2 credits)
Legal Writing III focuses on persuasive written and oral communication skills which are necessary for critical analysis and the competent representation of all clients.
Upper Level Required Courses
Skills Training Course (2 credits)
A skills class is one that offers substantial instruction in the professional skills generally regarded as necessary for effective and responsible participation in the legal profession. All JD students are required to complete the skills course requirement prior to graduation.
Experiential Learning (6 credits)
Experiential learning classes enable students to perform their legal knowledge, skills and values in a real or simulated practice setting with intense, ongoing law school supervision and assessment. Examples include live-client clinics, judicial or non-judicial externships, practica, or comprehensive simulations.
Professional Responsibility (3 credits)
Professional Responsibility focuses on ethical questions in the practice of law, and examines the basic premises underlying the lawyer-client relationship and the duties assumed by the members of the legal profession.
Highly Recommended Courses
Administrative Law (3 credits)
Administrative Law examines the rules by which federal administrative agencies operate, including the source of administrative authority and procedures governing the exercise of that authority.
Business Organizations (4 credits)
Business Organizations focuses on the law governing the organization and functioning of corporations and other business entities.
Evidence (4 credits)
Evidence provides an evaluation of the rules used to present information to a fact finder in a trial with a focus on the rules of relevancy, the rules governing witnesses, and the rules against hearsay.
Federal Income Tax (3 credits)
Federal income tax introduces and analyzes the basic concepts underlying the law of federal income taxation with topics include gross income, identification of the taxpayer, deductions, timing of income, and characterization and recognition.
Degree Requirements
To earn a JD degree, you must complete 86 credit hours of coursework. A minimum of 6 credit hours of experiential learning are required. Your first year coursework provides a strong, structured foundation. During the next two years you will tailor your courses, experiential learning, and course delivery to meet your goals and interests. Visit our Registrar for a complete list of degree requirements, academic calendars, and registration process. You may access full course descriptions through our student information system through guest access.
Admission
Juris Doctor (JD) applicants are required to take the Law School Admission Test (LSAT). LSAT registration can be completed through the LSAC website.
October 1:

Application for admission opens

March 15:

Specialized scholarship and fellowship deadline

March 1:

Priority application deadline

May 1:

Final application deadline
Outcomes
Jalen Brown
"I fell in love with Loyola University Chicago's Water Tower Campus during my first visit."
Raquel Boton
"No matter where my career path takes me, I can always use my degree to make a difference in my community."
Amber Carpenter
"The friendly and helpful atmosphere gave me the familial environment I was looking for in a law school."
Faculty
The Full-Time JD program courses will be taught by members of Loyola's full-time faculty, who are accomplished scholars and nationally recognized leaders in their fields.
Zelda Harris
"There is no better time in modern history to attend law school than now. Lawyers are in a unique position to set the pace for change through advocacy, problem solving, and civil public engagement and discourse."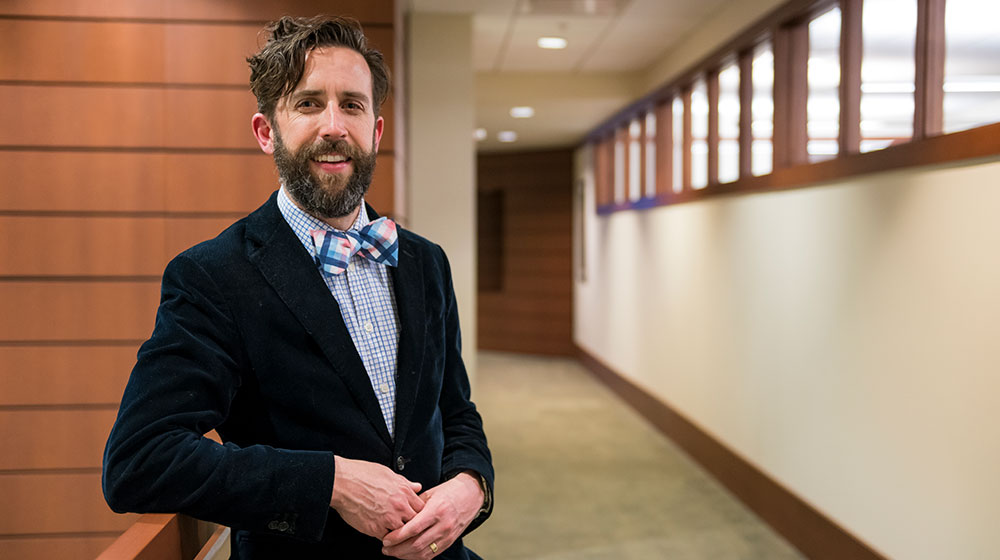 Sam Brunson
"I love seeing students discover that tax law isn't just boring and mechanical, but is a series of fascinating puzzles with hidden policy goals and compromises."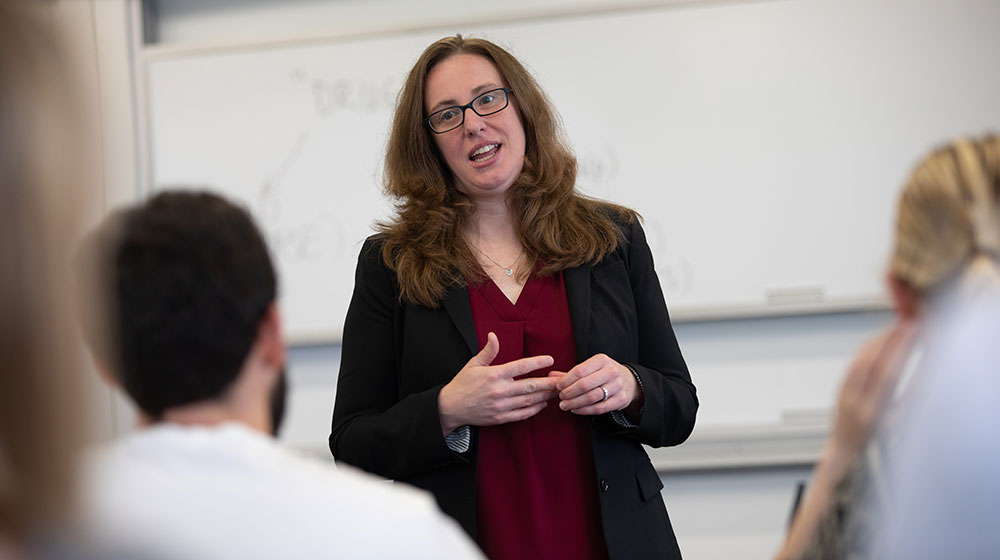 Jordan Paradise
"We attract students from across the country and internationally, which provides a breadth of perspectives and fosters dynamic discussions within the classroom."
FAQs
Which undergraduate courses do I need to take to be prepared and more competitive for law school?
There is no required or recommended undergraduate major or set of courses to prepare for law school. Students are admitted to law school each year from a wide range of academic majors. Some choose to major in somewhat traditional areas such as political science, English, history, etc. while others in subjects such as music, engineering and fine arts. It is recommended that you select a major and choose courses that are both challenging and of interest to you. For applicants to Loyola, the five most popular majors are Economics, English, Finance, Political Science and Psychology.
How do I register for the LSAT?
LSAT registration can be completed on the Law School Admission Council's (LSAC) website. You will need to create an LSAC.org account. The exam is offered several times a year and your score is active for five years with LSAC.
How does your Admissions Committee evaluate multiple LSAT scores?
Individual scores as well as the average are included in the CAS report from LSAC and available to the admissions committee during the review process. The ABA requires that law schools submit the highest score for reporting purposes and the admissions committee will focus on the highest score when reviewing applications for admission. The range of the scores for the LSAT is 120 to 180. Our median is 159.
If I decide to apply and complete my file early in the admission cycle, will this increase my changes of admission?
The same standards and criteria are used to evaluate all applicants, whether the application is completed early or not. However, Loyola has several special scholarships/fellowships with a March 15 deadline. You must be admitted by this date to be considered.
How can I check the status of my application?
Once you submit an application, you can check the status of your application online. You should monitor the status of your application and report from LSAC to ensure the School of Law has received all required application materials.
The Admission Committee begins reviewing applications in late December. We release the first round of decisions in late January and then on a rolling basis, based on file completion date. All admission decisions will be sent by email.
Do you grant deferrals on offers of admission?
Deferrals will only be granted on a case-by-case basis. Candidates need to submit a formal request. There is also a financial deposit associated with deferment. Teach for America participants and those called for active military duty automatically receive a deferment upon request.
What are the LSAT/GPA ranges for admission to Loyola?
You can also review our 2022 class profile here.
What are the requirements for admission to the bar?
In addition to a bar examination, there are character, fitness, and other qualifications for admission to the bar in every U.S. jurisdiction. You are encouraged to determine the specific requirements by contacting any jurisdiction in which you intend to seek admission. The National Conference of Bar Examiners offers contact information for all relevant agencies.