Imagine a part-time JD program that fits into your busy schedule.
A program combining on-campus classes with one of the leading providers of online legal education in the country. A program that features nationally renowned professors in a world-class city. Now, imagine that program meeting just every other weekend. This is Loyola's Weekend (part-time) JD program—thoughtfully designed to turn your law school ambitions into reality.
Our commitment to you
Upon graduation with a JD degree from Loyola, you will possess the following knowledge, skills, and professional values necessary for your professional success:
Knowledge
You will be proficient in substantive and procedural law, including the influence of the administrative state, political institutions, and other academic disciplines.
Skills
You will be able to:
Utilize skills derived from participation in supervised live-client experiences, externships, or litigation and transactional practice simulations, such as interviewing, counseling, negotiation, mediation, fact development and analysis, problem solving, design thinking, trial practice, document drafting, and collaborative work
Determine your clients' needs and objectives
Determine relevant facts and understand their relevance to your client's legal position
Conduct legal research
Analyze and apply relevant legal principles
Find solutions to legal problems
Communicate legal concepts clearly and effectively, both orally and in writing
Professional Values
You will have a solid foundation that will prepare you to use your knowledge and skills to promote truth, justice, and the rule of law. You will be able to:
Integrate professional values
Exercise ethically responsible judgment in your legal practice and your work within the legal system
Understand the rules, ethics, and values of the legal profession, such as honesty, civility and work-ethic
Know the significance of a commitment to your clients and to the legal system
Understand the importance of using your knowledge and skills in the service to those less fortunate
and in need of legal assistance
By the numbers
16
WEEKENDS SPENT ON CAMPUS DURING THE ACADEMIC YEAR
#18
LOYOLA'S PART-TIME PROGRAM IS RANKED #18 IN THE COUNTRY BY U.S. NEWS & WORLD REPORT
95%
OF LOYOLA JD GRADUATES ARE EMPLOYED WITHIN 10 MONTHS OF GRADUATION
Curriculum
The core Weekend JD curriculum blends classroom instruction with online learning. In-person classes meet approximately every other weekend: Saturdays from 9:30 a.m. - 6:00 p.m. and Sundays from 8:30 a.m. - 4:00 p.m. All online course components are offered through Sakai, a highly interactive, collaborative online learning environment.
First Year Fall Semester
Legal Writing (2 credits)
Legal Writing I focuses on analyzing and applying legal authorities to particular fact situations. Through a series of legal memoranda writing assignments, students develop their analytical and writing skills.
Civil Procedure (4 credits)
Civil Procedure provides an introduction to and analysis of the concepts and doctrines that govern the procedure followed in civil litigation.
Torts (4 credits)
Torts introduces the substantive law governing compensation for injuries to property and to the person, including negligence, malpractice, intentional wrongs, strict and products liability, and invasions of personal integrity.
Professional Identity Formation (1 credits)
Professional Identity Formation prepares students to be accomplished and ethical leaders in the legal profession and the larger community. Course objectives include recognition and elimination of personal bias and creating awareness of how diversity and inclusion of others is critical to professional development and success in the practice of law.
First Year Spring Semester
Legal Writing II (2 credits)
Legal Writing II builds on the basic writing, analysis, and research skills learned in Legal Writing I and introduces persuasive writing skills.
Contracts (4 credits)
Contracts provides an analysis of the formation, transfer, and termination of contract rights and duties, and the legal and equitable remedies available upon breach of contract.
Criminal Law (3 credits)
Criminal Law utilizes primarily statutes to examine principles that apply to many crimes, explaining the elements of specific crimes, and explores theories of punishment.
Semester 3
Legal Writing III (2 credits)
Legal Writing III focuses on persuasive written and oral communication skills which are necessary for critical analysis and the competent representation of all clients.
Property (4 credits)
Property is the study of interests in land and personal property, emphasizing the modern law of donative transfers, estates and future interests, co-tenancy, conveyancing, and land title assurance.
Elective Courses (2-6 credits)
Students can choose an elective from nearly two dozen courses, which are offered on a rotating basis.
Semester 4
Constitutional Law (4 credits)
Constitutional Law is an introduction to the United States Constitution. Subjects include the role of the United States Supreme Court, federalism, and separation of powers.
Elective Courses (4-8 credits)
Students can choose an elective from nearly two dozen courses, which are offered on a rotating basis.
Semester 5
Elective Courses (8-12 credits)
Students can choose an elective from nearly two dozen courses, which are offered on a rotating basis.
Semester 6
Elective Courses (8-12 credits)
Students can choose an elective from nearly two dozen courses, which are offered on a rotating basis.
Semester 7
Elective Courses (8-12 credits)
Students can choose an elective from nearly two dozen courses, which are offered on a rotating basis.
Semester 8
Elective Coursework (8-12 credits)
Flexible Course Options
In addition to an array of electives, many flexible course options will be available, including summer coursework, independent study, intersession courses, and fully online courses (as many as 28-credit hours of fully online coursework).
Degree Requirements
To earn a JD degree, you must complete 86 credit hours of coursework. A minimum of 6 credit hours of experiential learning are required. Your first four semesters provide a strong, structured foundation. During the next two years you will tailor your courses, experiential learning, and course delivery to meet your goals and interests. Visit our Registrar for a complete list of degree requirements, academic calendars, and registration process. You may access full course descriptions through our student information system through guest access.
Admission
Juris Doctor (JD) applicants are required to take the Law School Admission Test (LSAT). LSAT registration can be completed through the LSAC website.
October 1:

Application for admission opens

March 1:

Priority application deadline

March 15:

Specialized scholarship and fellowship deadline

May 1:

Final application deadline
Outcomes
Graduates of the School of Law's Weekend JD program have achieved remarkable success serving in government agencies, as state and federal judges, and as trial lawyers across the country. Students enrolled in the Weekend JD program will receive the same extraordinary opportunity to benefit from a quality legal education at Loyola.
Katharine Roberts
"I've found at Loyola a family feeling. No matter what else is going on in my life, I'm supported in my legal education."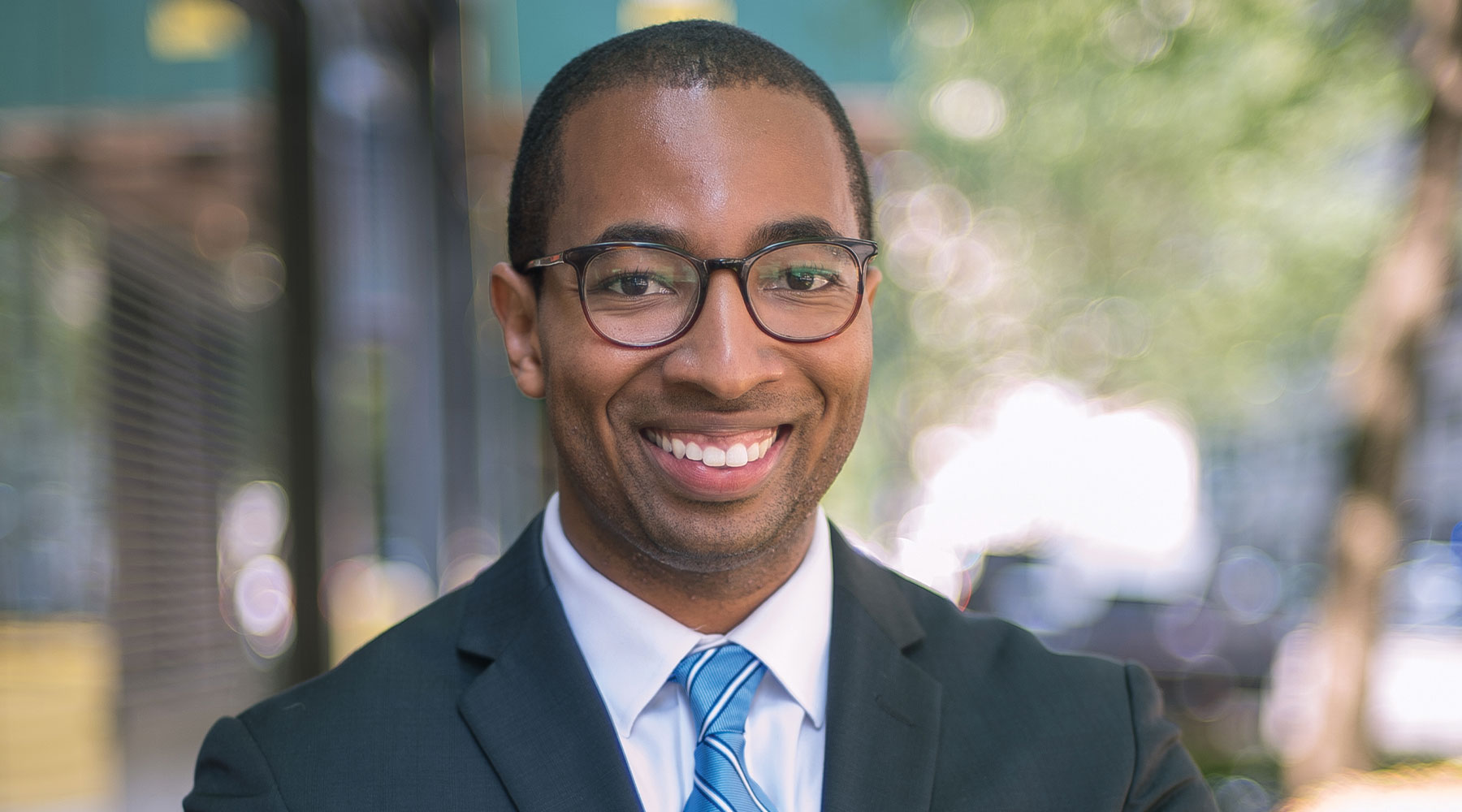 Christian Mitchell
"I chose Loyola because its legacy of training future leaders is peerless in Chicago."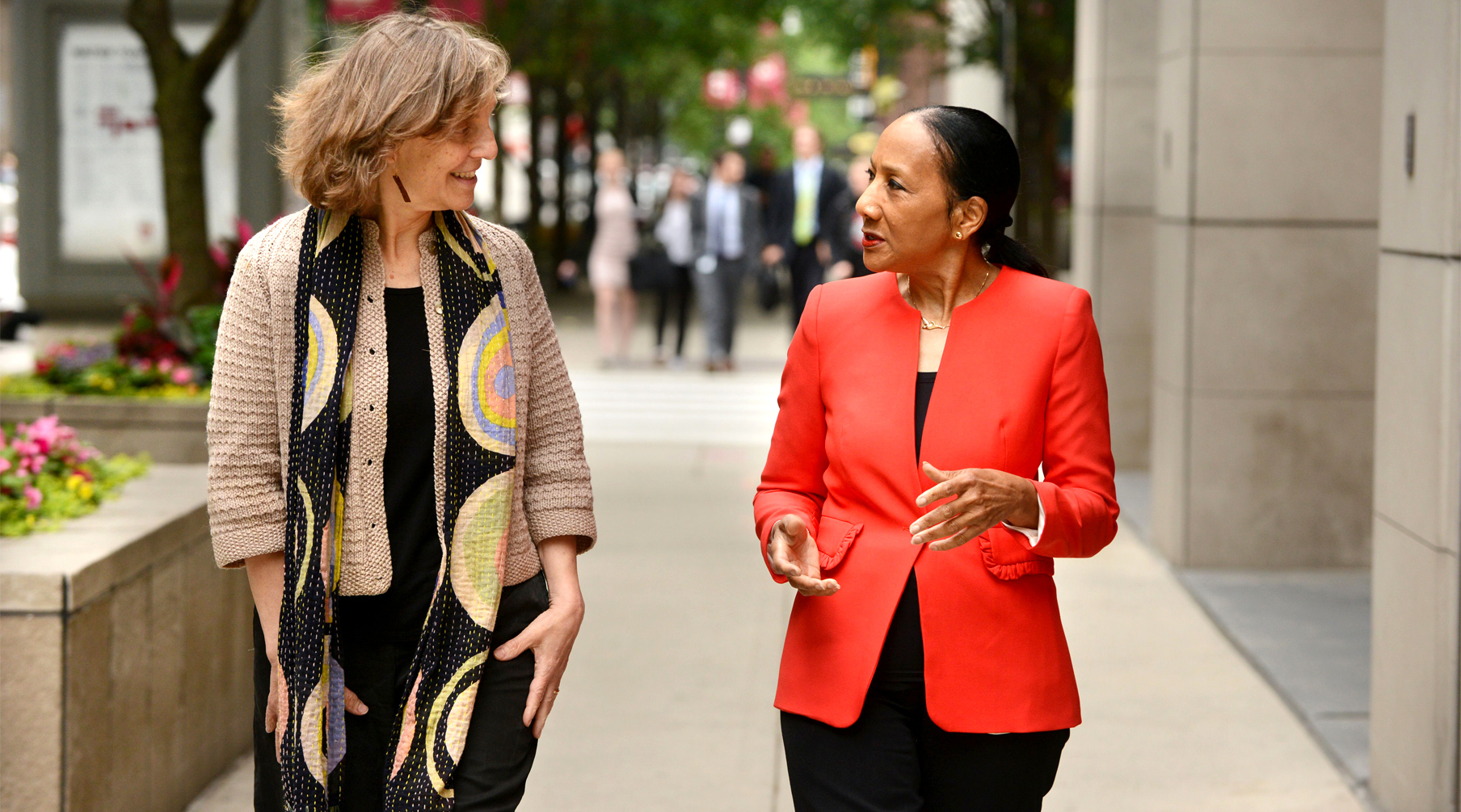 Jacqueline Collins
"I loved the flexibility of the curriculum and the support of distinguished deans, outstanding faculty, and superb staff."
Meet some of our exceptional faculty
Weekend JD program courses will be taught by members of Loyola's full-time faculty, who are accomplished scholars and nationally recognized leaders in their fields.
John Dehn
"Many students come to Loyola for its social justice focus—to do something larger than themselves and make the world a better place."
Sarah Waldeck
"Students take the mission statement very seriously. They're going to take their individual talents and set the world on fire."
Blanche Bong Cook
"I really believe there's a critical mass of people at Loyola who've been through deep-seated self-reflection and are extremely serious about making this business of social justice work."