MJ in Children's Law and Policy
Advocating for children and families takes more than a good heart. You need a firm understanding of the law and an ability to function effectively in the legal system.
The Master of Jurisprudence (MJ) in Children's Law and Policy is a degree program tailored to help nonlegal professionals better serve children and families. Whether your field is social work or education, health care or law enforcement, a deeper knowledge of family law enables you to make a difference while it prepares you for a leadership position.
Our commitment to you
Upon graduation with an MJ in Children's Law and Policy from Loyola, you will possess the following knowledge, skills, and professional values necessary to advocate for children and families:
Knowledge
You will comprehend the basic structure of the American legal system, including the allocation of power among the branches of the federal government and between the federal and state governments. You will also be able to describe the legal relationship among children, families, and the state.
Skills
You will be able to:
Be familiar with substantive and procedural laws of relevance to child-serving professionals
Engage in various forms of legal research, including electronic research
Analyze statutes, rules, and cases in the field of child and family law
Write analytically sound and persuasive documents (letters, memoranda, reports, etc.) appropriate to the goals of child-serving professionals
Understand and apply professional leadership skills
Professional Values
You will have a solid foundation that will prepare you to use your knowledge and skills to enhance outcomes for children, youth and families and improve child and family-serving systems. You will be able to:
Integrate professional values of honesty, civility and respect for others in your advocacy work;
Exercise ethically responsible judgment in interactions with clients and your peers;
Respect and abide by court procedures governing conduct of legal professionals; and
Understand the importance of using your knowledge and skills in service to those most in need of support and in service of advocacy for effective ways to meet their life's challenges.
By the numbers
200+
PROGRAM GRADUATES ARE WORKING ON BEHALF OF CHILDREN AROUND THE US AND THE GLOBE
12
FAMILY LAW, INCLUDING CHILDREN'S LAW, IS ONE OF THE "12 HOTTEST PRACTICE SPECIALTIES OF THE FUTURE," ACCORDING TO THE NATIONAL JURIST
#1
IN CHILD LAW, ACCORDING TO LAW STREET MEDIA'S 2015 SPECIALTY RANKINGS
Curriculum
The online MJ program is designed to be completed in 2 calendar years by taking 4 to 6 credits in each of 6 consecutive terms (including summers). In terms 3-5, you will complete six elective courses of your choosing. View core curriculum here..
Term 1
Introduction to the Study of Law and the Legal System
Introduction to Children's Law, Policy and Practice
Terms 3–5
In terms 3–5, you will complete six elective courses of your choosing
Children's Summer Institute
Child Welfare Law and Policy
Education Law and Policy
Family Law and Policy
Human Trafficking Seminar (campus-based)
Interdisciplinary Seminar on Domestic Violence
International Children's Rights
Juvenile Justice Law and Policy
Legal Issues in School Discipline
Legislative Advocacy and Policy
Mediation Seminar(campus-based)
Mental Health Law and Children
Education Immersion Weekends
The Online Programs team typically holds Education Immersion Weekends (EIWs) twice a year. EIWs offer programming to reinforce learning objectives, provide a venue for networking, and foster communication among students, alumni, and faculty. EIWs are usually held at Loyola University Chicago School of Law. Based on current guidance surrounding the COVID-19 pandemic, we have suspended the requirement to attend Education Immersion Weekends. At this time, EIWs remain recommended but optional. For more information, please email LawOnlineAdvising@luc.edu.
Degree Requirements
To earn your degree, you must complete 30 credit hours of coursework, including the Capstone Project. Visit our Registrar for a complete list of degree requirements, academic calendars, and registration process. You may access full course descriptions through our student information system through guest access.
Admission
To apply to the program, you must possess a Bachelor's degree from an accredited college or university or the international equivalent.
August 15:

Fall Term Application Deadline

December 15:

Spring Term Application Deadline
Outcomes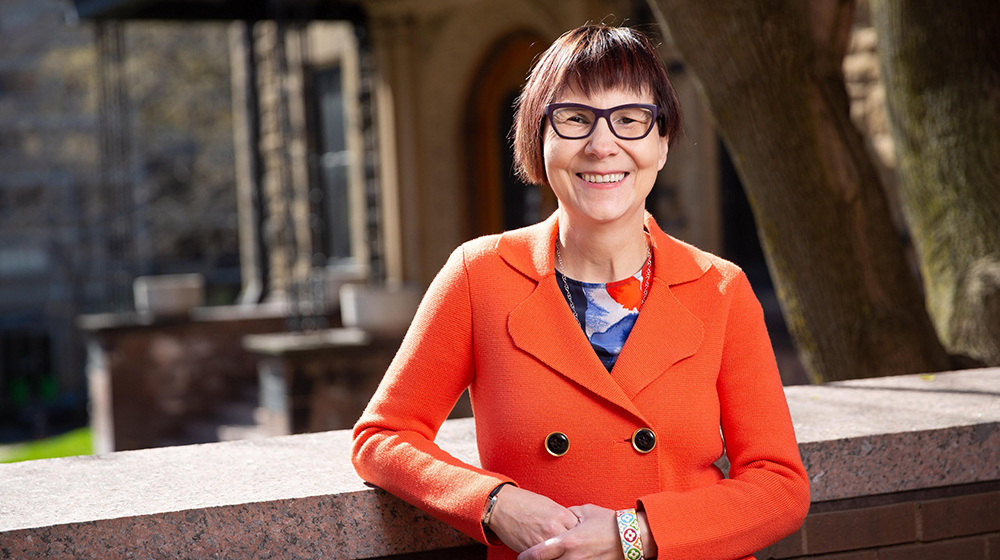 Cindy Blackstock
Alumni
"I was confronted by the limitations of my own knowledge and realized I could do more with a legal education."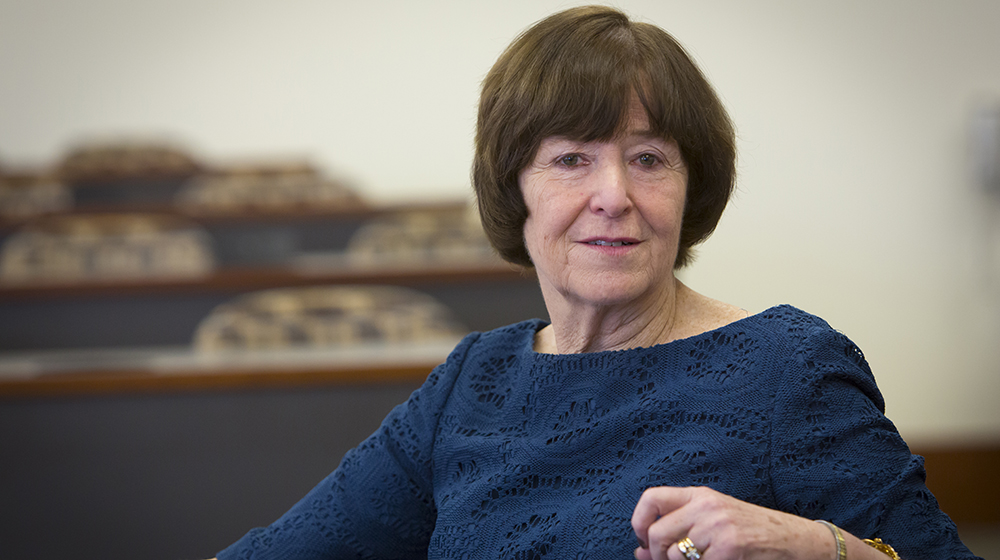 Diane Geraghty
CL LLM; CL MJ Faculty
"Over the years, Loyola has played a key role in transforming children's law and policy into a robust and well-respected area of professional specialization."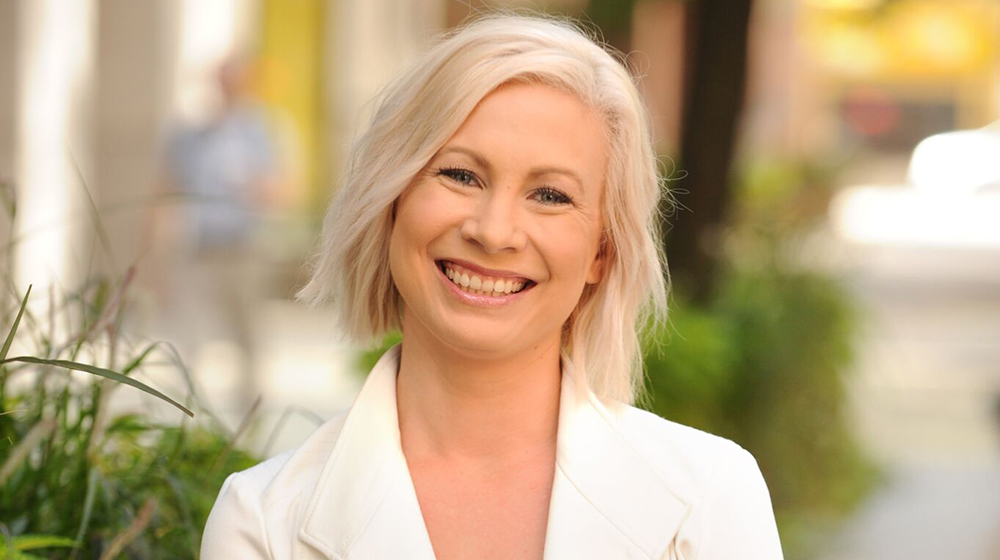 Lauren Zbyszinski
Student
"Each faculty member is a child advocacy specialist who is skilled at articulating coursework content and takes the time to support each student's learning."
What can I do with my MJ degree?
Loyola's online MJ degree will equip you with the skills and knowledge to improve career opportunities in every area of practice that affects children and families. Most Loyola graduates will use their online MJ degree to complement and significantly enhance previous work and life experiences. The program is designed to help you develop leadership skills that will equip you to assume management positions within your organization in line with your career objectives.
Our graduates work in a variety of positions at the forefront of children's law and policy, including executive positions with education and policy associations, serving in social work and advocacy roles for children and families, as leaders of school districts, and in senior governmental positions.
Do I need to be in a certain profession to be considered for admission?
No, you do not need to be in a certain profession. However, you must have at least two years of experience in a field related to children and/or families.
May I practice law with an MJ degree?
No. MJ graduates may not practice law nor sit for a bar examination with this degree. If you are thinking about becoming an attorney, we suggest you thoroughly research attending law school to get a Juris Doctor (JD) degree. The admissions process for the JD program at Loyola is completely separate from that for the MJ Program.
What are the advantages of an online learning program?
Unlike campus-based programs, you are able to take advantage of the program without relocating to Chicago. Online learning is also flexible, convenient, and geared toward your own schedule and needs. And distance learning is student-centered. You have regular contact with faculty and other students through e-mails, chat rooms, discussion boards, and instant messaging. Assignments are returned with in-depth feedback within days and student services are readily available.
Are there dual-degree options?
Yes, The School of Law partners with Loyola's School of Social Work to offer the MJ/MSW program. The application process is through Loyola's system.
The US Department of Education requires any institution offering distance education/online programs to students outside of its home state to acquire authorization from the states in which students reside. Regulations vary from state to state. While Loyola University Chicago is authorized, exempt or pursuing authorization in most states, some restrictions apply. Please see our State Authorization page for the most up-to-date information.
Loyola University Chicago is registered as a private institution with the Minnesota Office of Higher Education pursuant to sections 136A.61 to 136A.71. Registration is not an endorsement of the institution. Credits earned at the institution may not transfer to all other institutions.