Updated Login - Microsoft 365 Services
The login and authentication process for Outlook, OneDrive, SharePoint, Teams, Apporto, Digication, and Slate applications has been updated with a new look and feel. This update was required for future Microsoft security enhancements while also improving the rendering and login process across mobile devices.
Who is affected by this change?
Any individual who accesses Outlook, OneDrive, SharePoint, and additional Microsoft 365 services. This was a seamless transition with no additional setup or configuration required by individuals.
Old Login: you entered your Loyola UVID username and password.
New Login:
1. At the Microsoft Login screen, enter your Loyola email address.
2. You are redirected to a Loyola Password authentication page to to enter your Loyola password. Also, the login screens have a new look and feel.
Below is a comparison of the old and new login screens for reference:
Old Login Screen: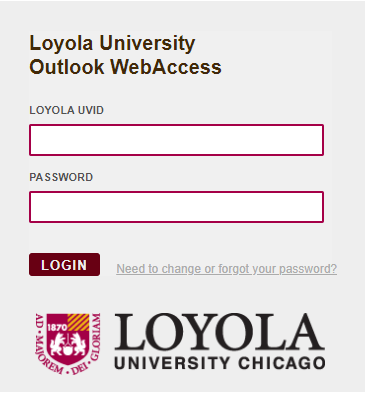 New Login Screens: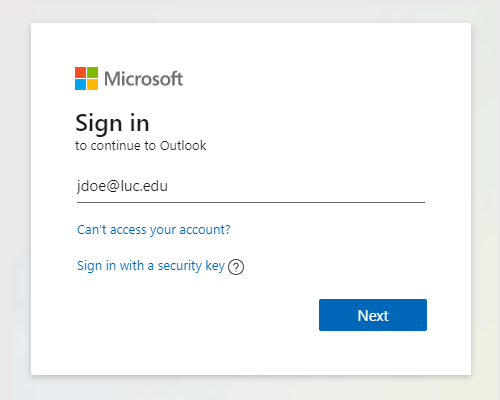 Then you are redirected to: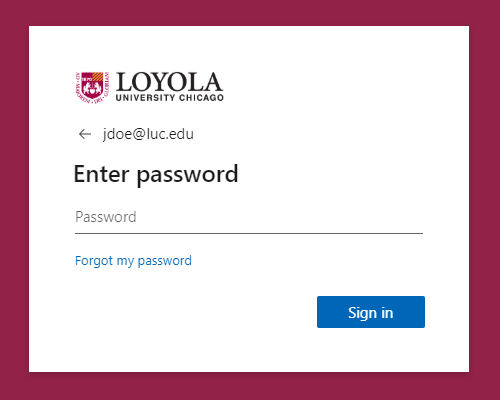 Have an issue or concern? Contact the Service Desk by logging an incident via email at itsservicedesk@LUC.edu or via phone at 773-508-4487.