Second Factor Setup
If you have not setup a second identify verification method, please follow these steps.
1) Navigate to https://portal.office.com
2) Enter your Loyola University E-mail Address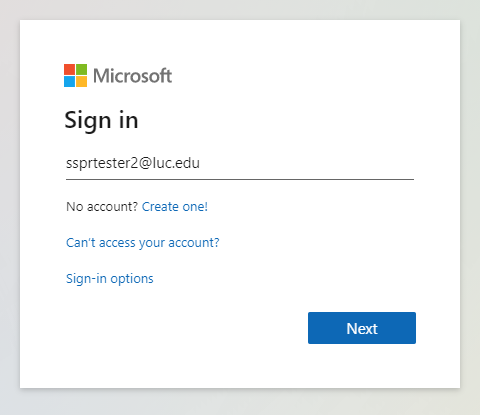 3) On the next screen enter your Password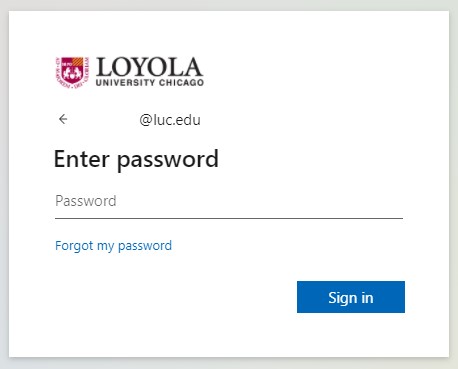 4) You should be prompted with a "More information is required screen" Select Next
NOTE: If you are not presented with this screen you can navigate to MFA Preferences and click "Add Method"
NOTE: If you skip this step, you will be allowed to continue, but will be prompted when logging in again. Screenshot provided.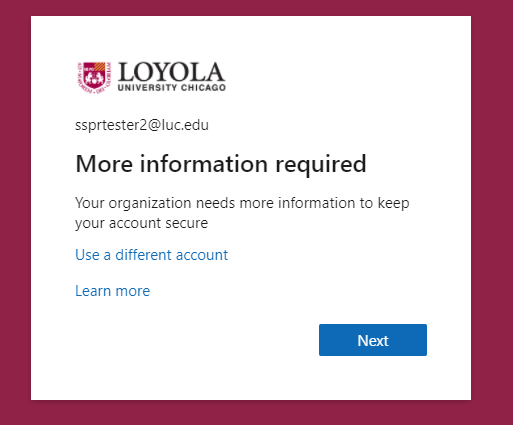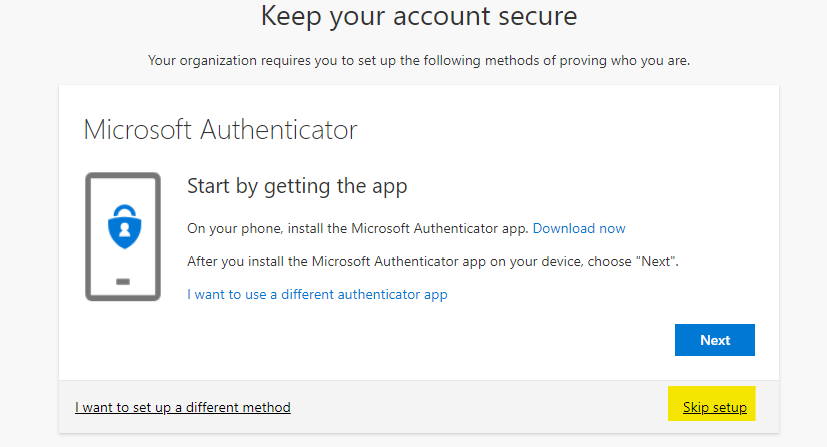 5) You will be asked to select your second factor for authentication. You can use the Microsoft Authenticator App or your Phone (Call or Text Message)
Microsoft Authenticator App:
If you select the authenticator app as your second form of authentication, follow the prompts on your screen in your app. Select "Add an account" followed by "Work or School". Select "Work"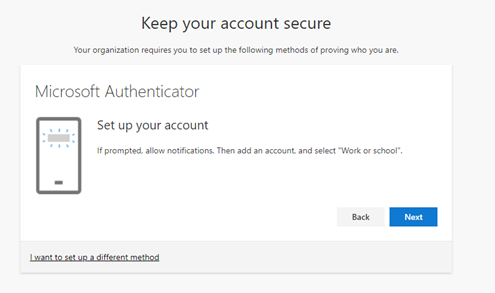 Line up the box on your phone's screen with the QR code as seen below and select 'Next'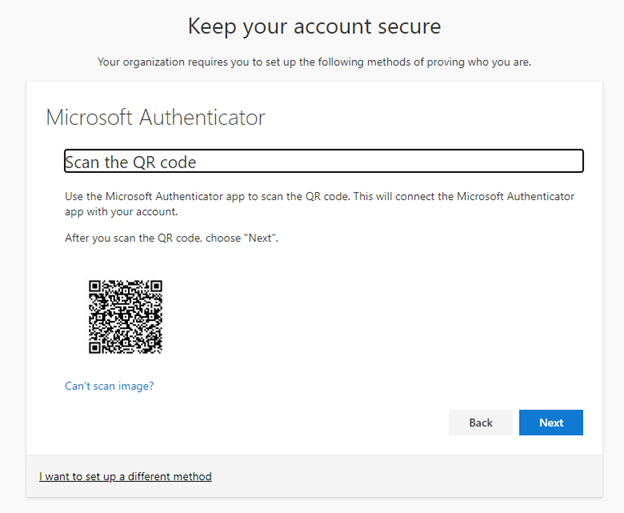 A notification will be sent to your phone. Select 'Approve'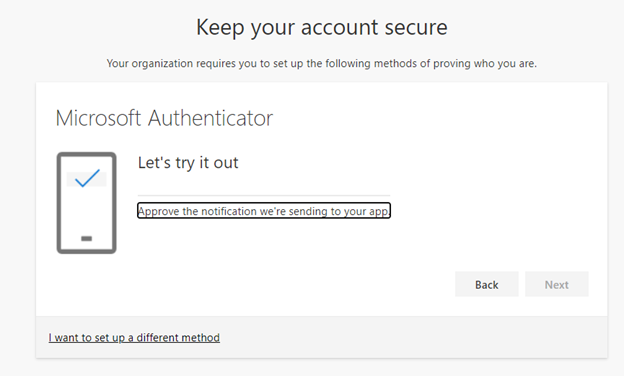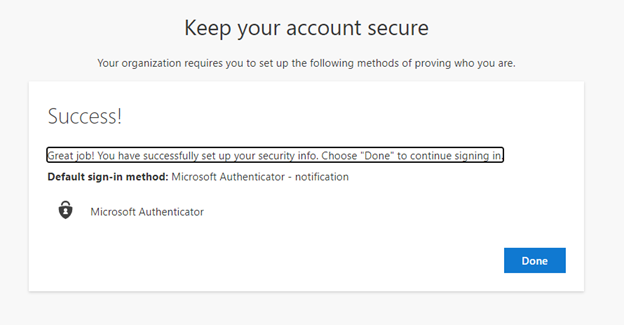 Phone (Call/Text Message):
Select the "I want to setup a different method" option. From the drop down menu select 'Phone'.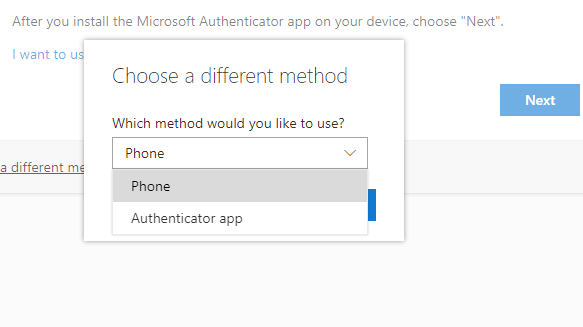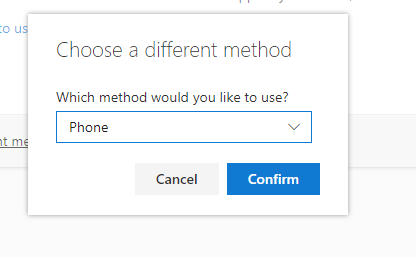 Enter your phone number of choice and the method in which you would like to verify your account (call or text)
Enter the code that you receive via the notification method you specified and Select 'Next'

If you see the green check mark, you have successfully registered that authentication method. Select 'Next'

8) You are all set. You will now be able to Reset your Password
Have an issue or concern?
Contact the Service Desk by logging an incident, via email at itsservicedesk@luc.edu or via phone at 773-508-4487.
Last Modified: Wed, January 12, 2022 12:52 PM CST